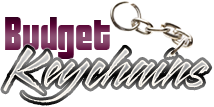 Drive up Brand Popularity with Custom Keychain Corporate Gifts
Posted by admin
Posted on May 31, 2023
Functional and stylish, custom keychains are potent marketing tools among businesses. Giving popular and practical giveaways like keychains is an easy way to market  yourself and strengthen relationships with your staff and clients. Here are some  benefits that keychains can provide as corporate gifts.
Boosts Company Morale
Giving corporate promotional gifts to your employees is  a great way to enhance their brand loyalty. It shows how you value their hard work, while building up team spirit. Furthermore, it's been shown that employees who feel appreciated perform better and are more productive.
Make your brand stand apart from Your Competition
Providing corporate gifts to both your employees and clients is a way to stand out in the crowd of businesses. Every time you hand out custom keychains as giveaways to your clients; you are expressing your gratitude while offering a tangible reminder of your brand to them. Your clients may be working with other businesses, but giving them corporate gifts is definitely a great way to make sure that you become their favorite business partner!
To thank regular customers
Giving gifts to long-standing customers will make them feel special and inspire them to stick on  with your brand for a long time. Customers will see that their loyalty is valued by your business and may  even refer your brand to  their friends and family members. It will also ensure incredible word of mouth publicity for your business.
Increase Sales
When you offer corporate  gifts to your clients and employees, your sales will increase while the recipients will feel special. In addition, they will continue their patronage by  reinforcing the relationship with your business. Custom gifts will also make them feel like they are getting more value for their money. This in turn will encourage them buy your products.
Creating a Positive experience
Custom gifts are an excellent way to create a positive atmosphere for your clients and employees. Handing out gifts during business events is a way to ensure that they will be more open to engage in discussion and exchange  business ideas. Free giveaways will make them feel welcome to let their voices be heard.
Raising Brand Awareness
Create your own corporate gifts to spread the word about your business. Add your logo artwork or message on these logo items to give to employees and clients. Every time the recipient uses the product, they'll remember your brand. Plus, when you choose something like keychains they can use in public, you can promote  your brand's name to the general public and every potential client that sees it!
Cost-Efficient
Custom keychains are an incredibly cheap form of advertising as they are available at prices starting  at a few cents per piece. You can even buy them in bulk and distribute them to your entire clientele and employees without breaking your budget. Buying promotional products in bulk is much cheaper than most conventional ads like newspaper or radio spots. Custom giveaways offer a piece of long-term advertising, not just something they'll see once and then forget about forever! Advertising through these tangible  products is also beneficial because your recipients will find them useful.
How do you think custom keychains will be beneficial for your business? Share your ideas