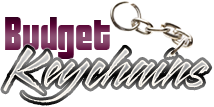 How to Enhance the Branding Potential Of Custom Keychains
Posted by admin
Posted on May 29, 2023
Have you ever wondered why your promotional strategies are not working the way it should be? You might have the most popular swag in hand and a targeted distribution strategy to engage the right audience. So, what could be wrong? Here are some factors about promotional keychains that most people often overlook.

Choose the most trending models
Keychains are everywhere and are ubiquitous items that may not necessarily pique interest among people. However, choosing the most trending models will make your swag unique and generate the much desired curiosity in the minds of your audience.  For instance, if you are reaching out to the beach crowd, floating keychains will be a great choice whereas classic models like metal keychains can be reserved for corporate events and the business clientele. So  make use of your discretion to pick up the most appropriate models that will fi your budget.
Stand out from competition
The basic objective of all promotional campaigns is to stand out in the competition. It can be achieved by smart customization. You can add your brand's logo along with an eye-catching  design to make heads turn. A full color design or an exciting tagline will surely go a long way, in making your custom keychains the center of attraction for anyone who sees it.
Keychains are great for branding as it will increase brand awareness and promote your company. They are often used in social settings such as parties and gatherings. Thus keychains are a great way to get your brand in front of new potential customers. Keychains also have a long shelf life, which means that your brand will continue to be visible long after the initial distribution.
Distributing your promotional product
Consider the best possible distribution method for your logo keytags. You can give them away at events, hand them out to employees as a token of appreciation or use it as referral gifts among others. Whatever distribution method you choose, make sure that your giveaways reach your target audience.
Keychains  are useful
There's no denying that bottle openers are incredibly useful tools, and everyone can use one. Whether it's for a party, a picnic or just for everyday use, a bottle opener will always come in handy. By giving a promotional bottle opener as a gift, you're not only giving something that's useful but also something that will be used over and over again. This means that your brand will be visible every time the recipient uses the bottle opener, increasing brand awareness and exposure.
Why keychains
Promotional keychains are relatively inexpensive to produce, making them an excellent choice for low budget promotions. Apart from being practical and long-lasting; they are also small and easy distribute at events such as trade shows, conferences and promotional events. Keychains  also come in many different shapes and sizes; making them a great addition in any promotional plan. So, if you are looking for a swag that will never fail to impress your audience, look no further than custom keychains.
If you are interested in using custom keychains as promotional items, browse our collection to get started.