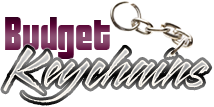 Logo keychains – Budget Friendly Promotional Items That Will Impress Everyone
Posted by admin
Posted on June 2, 2023
If you thought low cost giveaways like custom keychains are not something that people enjoy, you are in for a surprise for sure. Keytags are something nobody can resist as people need it to keep their multiple sets of valuable keys  in order.
If you have a big trade show coming up, custom keychains will indeed make a perfect swag to increase brand visibility, connect with prospects, and grow your business. Available in a wide range of models, keychains also leave a lasting impression among the audience. Thus custom keychains will help you to grow your connections and increase your brand visibility at unbeatable prices.
Benefits of Budget friendly custom keychains
Increased Brand Visibility
The cheaper the promo items, the more you can fit into your budget.  Wherever your branded keychains go, you'll gain authentic brand exposure. Marketers can thus drive up their marketing initiatives, one branded promo item at a time.
Keep your Brand Top of Mind
Think about it. People are more likely to remember a promotional keytag printed with your message than a business card. This is because , these everyday items will keep the brand top of mind. Whenever your customers use  it they will not just remember your brand but will even be inspired to talk about your brand to others.
Make More Connections
Making connections is what  ultimately leads to bigger sales. When you have budget friendly giveaways like keychains you can afford to distribute it across a wider audience group, which in turn will increase your chances of making leads. Thus you can leave a lasting impression on everyone you connect with or every person that stops by your booth!
Bulk orders carry the best deals
You can stock up on your favorite keychains  without breaking your budget. Keychains never become useless and hence make a sound investment for all types of events and promotional settings.
Keychains are versatile
Custom keychains are popular among people of all age groups and demographics and will never look out of place in any marketing context. Available in many sizes, colors, and materials, keychains offer a lot of choices so you can find an option that complements your branding. Keychain  is the go-to affordable promotional product that appeals to a large audience and will leave a lasting impression on everyone that gets their hands on one!
Countless models
Keychains have come a long way from being basic tags to hold keys. These days they double up as fashionable accessories that everyone will love to show off. Apart from classic models like leather keychains and metal keychains you have tons of novelty models. Multi purpose keychains that bring together the added convenience of multiple widgets are incredibly popular in promotional circuits. For instance bottle opener keychains that bring together the dual convenience of a bottle opener and a keychain is a popular choice to reach out to the youth and party loving audience .
Easy to distribute
Keychains are small and compact, which means these can be distributed in person or as mailer items. In addition, the low minimum quantity of keychains make it perfect for both big and small  promotional events.
Summing up
Keychains are practical and cheap giveaways with a high ROI. Think about it. How often do people throw away keychains? It is sure to stick with your prospects for years to come, thereby making a tangible reminder for your brand that will make repeat impressions.
So, how do you plan to use custom keychains as branding tools? Share your ideas