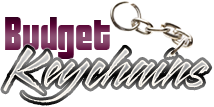 Custom Keychains Make Constant Reminders For Your Brand
Posted by admin
Posted on March 30, 2018
The best custom gifts should not just grab the attention of your recipients but should retain it by making consistent impressions. That is what makes custom keychains a perfect choice. They make constant reminders for your brand and message and every time your recipients use their keys, they will be reminded of the tradeshows or the promotional events where they got this custom gift from.
It is these constant impressions that these keychains create that add up to make your brand popular and well remembered. Keychains are everywhere; people need it many times a day and your brand on these will get a lot of attention. Promotional merchandise like keychains will gain easy attention as they stay exposed all the time.
Be it at the keyslot, coffee tables or in hands, a trendy keychain will always stir up a lot of attention. People will love to talk about these practical gifts with their friends and family as well and the brand imprinted on them will get a higher exposure. Budget friendly and versatile, keychains will please every genre of customers, irrespective of their age or gender factors.
Keychains can be used as fund raising items, store promotional gifts, tradeshow handouts and more. Customize these with your brand, artwork or tagline to make it stay in the minds of your customers. The best part is that a stylish keychain will make a hot talking topic among people as well.
Not sure how to go about it? Take a look at some of these popular keychain models that will literally put your brand into the hands of your audience.
Novelty keychains: They may not look anything like a custom keychain and that is exactly its plus point. Born to be crowd pleasers, these logo items will enhance your brand building campaigns to a higher level. Branded keychains ensure smart yet subtle brand promotions without any obvious sales pitch. Every time your recipients use these logo items, your brand will get a lot of attention from everyone around too.
Bottle opener keychains: No matter when the party mood strikes anyone, they will have a handy bottle opener in hand thanks to this combo keychain. Customize these with your brand and message to make it personal and well retained. These quirky keychains will enjoy an impressive fan following for sure.
Flashlight keychains: If you are looking for more value for your promotional dime, flashlight keychains will make a great choice. Customize these with your brand and message and every time your recipients use it as flashlight or a keychain, your brand will get a lot of attention
We have a lot more; browse along and choose a model that matches your needs. Should you need any tips or ideas, we are only a call away.