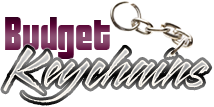 Carabiner Keychains – Custom Gifts That Bear Your Corporate Identity
Posted by admin
Posted on March 29, 2018
The best performing custom products are those which carry the brand's DNA. If you thought such Custom gifts are hard to find or exorbitantly priced, you could be in for a surprise. Check out these ever popular carabiner keychains that will change the notions about keychains for sure. Highly popular yet budget friendly, carabiner  keychains will help you keep your keys well organized at home, office or even during travel.
It is no secret that custom Keychains make great tradeshow staples and mailer campaign gifts. Carabiner keychains are available in various models including combo items like bottle opener keychains that will further enhance the popularity of these logo items.  Carabiner keychains make a perfect choice for those who need their keys close at hand. Offered in a range of colors and sizes, these keychains offer a hands-free way to carry keys for outdoorsy clients and travelers.
Having a corporate retreat? Outfit your team with custom carabiner keychains imprinted with your brand and message to carry keys and to identity the luggage pieces. Keychains are a boon to identity different keys, all of which look so similar. Custom key chains will reduce the risk of carrying the wrong set of keys.
Here are some of the custom carabiner keychains that can be considered.
Bicycle Shape Bottle Opener Carabiner with Key Holder: It makes a very exciting giveaway during promotional events such as festive sales, sports events and tradeshows. These carabiner keychains will grab easy attention due to its attractive bicycle shape and the handy bottle opener feature that will make it useful in multiple occasions. The golden rule of the most successful promotional item is that the more the functional the more will be the popularity of custom gifts. When you use these popular keychains, you are all set to steal the show and make repeat brand impressions at easy rates. Go for it!
Carabiner with Compass Keychains: Carabiner keychains have always been the trusted companions of the outdoorsy people. Now enhance the outdoor friendly features of carabiner keychains with the added benefit of a compass as well. Your recipients will surely love these custom keychains even more!
Flashlight With Swivel And Carabiner Keychains: Everytime your recipients carry these logo keychains, they will have a flashlight at the tip of their finger tips. Flashlights are something that people do not typically care to carry around; however flashlights make emergency items that anyone may need any time. Make sure your recipients travel safe and light by handing out these logo items. They will surely be pleased with these smart gifts and your thoughtful gestures.
Are you planning to use custom keychains in your promotions? Share your thoughts at the comments section below.