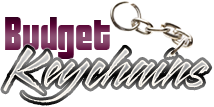 Custom House Shaped Keychains- The Closest Your Brand Can Get To Homes
Posted by admin
Posted on June 7, 2018
Can there be a better way to talk about the realtor deals or housing projects than these house shaped keychains afterall? Be it open houses, realtor tradeshows or a new project announcement event, these house shaped keychains will get a lot of attention and appreciation for sure. A home is where the heart is for most of us! People spend a substantial part of the savings of their life time on their dream home and they look for the best value for their investment. Home buyers are not willing to take any risk when it comes to buying their dream abode and often go by referrals to find the best deals.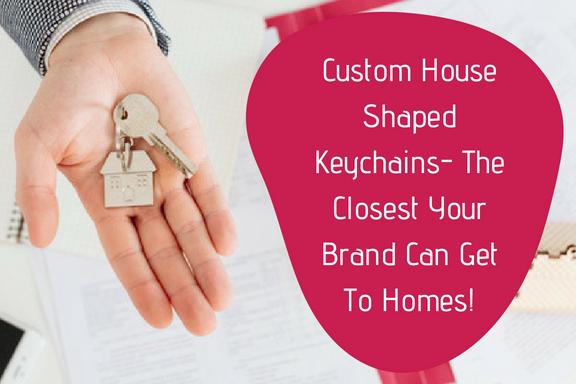 Realtors who wish to undertake a mass promotional event like mailer campaigns or tradeshows may need a gift that is both budget-friendly and effective. This is where house shaped keychains will score a few brownie points. The easily recognized shape that relates to your business line is the biggest trump card of these custom gifts. Light weight and compact, keychains are well suited for mailer campaigns as well.  It will help you promote your business among new customers all the while retaining the existing clients thereby creating countless priceless impressions over a period of time.
Printed House Shape Acrylic Keytags: Make your clients feel safe with house shaped keychains that are light weight and durable. Customize it with your brand and message to make it a great promotional gift for conventions and tradeshows to promote home insurance, real estate, construction, home improvement and home repair businesses. House Key Tag with Strap is another interesting model to consider. Your contact details and message will get a lot of attention over these solid tone keychains
House Tape Measure Key chain is a house-shaped tape measure features a level and a keychain that can be imprinted with your logo and contact details. Who doesn't need a tape measure during the home-buying process afterall? It will come handy even when the buyers move into their homes in making alterations or during DIY tasks
House Shape Keychains With LED Blinking Light: Light up handouts grab easy attention of everyone. Check out these keychains with blinking lights that will make heads turn towards your brand in no time. Great to pique interest in your new projects and upcoming deals; go for it!
House Shaped Tool Kit With 4 Steel Bits Keychains: Functional handouts are always the best and that is what makes these tool kit keychains a popular promotional items. Your recipients will have a handy tool set right at their finger tips for any unforeseen emergencies not just at home but also on the move!
To get more tips on real estate promotional keychains, watch this space or follow our facebook posts.
Share and Enjoy