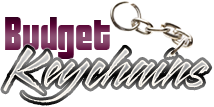 Let Lost Keys Be Part Of History Thanks To Custom Keychains!
Posted by admin
Posted on June 8, 2018
Keys are one of the most lost or misplaced items in homes or offices. Most keys look alike and are small in size, which makes it difficult to get them sorted or carry. Still not many people think of investing in keychains and that is what makes custom keychains one of the most popular promotional products. Your customers will carry their keychains daily as they get into the cars, office or home. So, can there be a better spot for your logo than a keychain?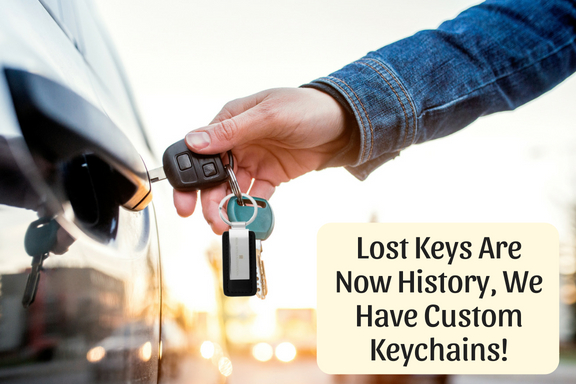 Every recipient will surely be thrilled at the idea of getting a keychain as a handout. Reports show that functional gifts are more favored than novelty items, which is another big plus in favor of keychains. Low in cost yet high in utility, keychains make perfect choice for mass events and promotions like mailer campaigns and tradeshows without adding up a lot of freight or postage charges.
Offered in a bevy of interesting shapes and colors, keychains make delightful keepsakes as well. Our personal favorites have always been bottle opener keychains that make a perfect way to celebrate a party and carry one's keys. These keychains are more likely to get shared and change hands during parties and your image on these will get a high exposure. If you are looking for a custom keychain to promote sports bars or to support the local soccer team, Soccer Cap Bottle Opener Keychains will make a great choice. The best part is that it will give the soccer fans a delightful way to show off their passion for the game.
Tape measure keychains offer a handy tool for new home owners, DIY enthusiasts and in fact anyone out there who like to put their hands on fixing things. Customize these with your brand and message and every time they take the measurement of their kitchen cabinet or their waistline, they will surely think of your brand in high regard for this highly practical gift item.
Coiled keychains: It makes a fun toy and a wrist strap keychain. The brilliant yellow color factor will give you a perfect opportunity for you to  use it in summer promotions or color themed events.
Novelty keychains feature an interesting assortment of keychains in all possible shapes right from bicycle shape to guitar and racket among many others. See how these keychains turn heads and generate a quick interest in your brand and message. Your brand on these will get a lot of attention too. Afterall, a trendy keychain do make a hot talking topic even in this digital age. Everyone may need keytags to keep their important keys safe and at easy access. Just imagine the mayhem of having to fork out a key from a heap of keys? Most people identify their keys from the shape or color of their keytags. Well, that is an open secret we guess!
Explore our complete line of custom keychains and expand your brand reach with a model that you  like the best!
Share and Enjoy