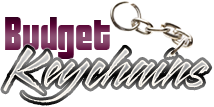 Custom House shaped Keychains – The Best Referral Gifts For Realtor Agents
Posted by admin
Posted on February 19, 2018
Realtor surveys show that that 40% of home buyers found their real estate agent through direct referral. So, the best way to keep the existing clients happy and inspire them to refer your brand would be through freebies. Promotional products indeed make the core of your marketing plan. An ideal promotional item should be functional and inspiring for the users. The more the use of these custom items, more will be your brand exposure and that is what makes custom keychains a perfect choice to reach out to the audience, build relations and incite references. Though keychains are offered in various popular models like bottle opener keychains, multi tool keychains and flashlight keychains, house shaped keychains will make a great choice for promoting the realtor niche. These logo items will travel wherever your recipients go, carrying your brand and message along.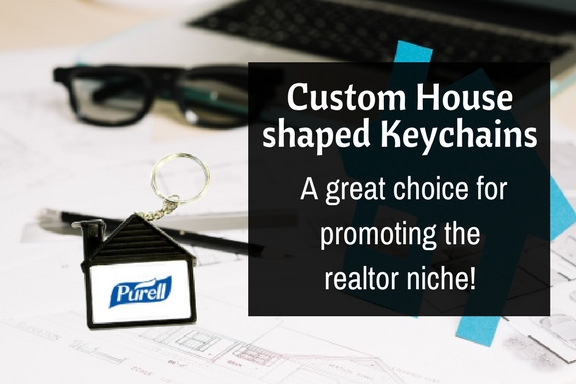 Still on fence? Here are some of the unbeatable advantages of custom keychains that you might not have thought before
Low cost per impressions: keychains have one of the lowest costs per impressions. Once you hand out, these logo items will continue to make brand impressions without any repeat investment or effort.
Retention: These versatile gift items will impress every genre of audience irrespective of gender or age differences. Reports show that people remember brands that hand out promotional gifts and do business with them than those that do not hand out custom gifts.
Brand recognition: Longer the use of custom gifts, greater will be your brand recall. Every time your recipients use these attractive and functional custom gifts, they will be inspired to recommend your services to their friends or family members.
Talking topic: A trendy keychain will make a great talking topic among the recipients that will set off word of mouth publicity.
Here are some of the keychains that win hands down as excellent custom gifts for realtor agencies
House Shape Tape Measure Keychains: Images grab more attention than text and for the same reason, these house shaped keychains will never fail to grab the attention of anyone who sees it. Customize it with your brand to drive home your message in style.
House Shape Tool Kit with Keychain Rings: Customized house shape tool kit will make a perfect low budget custom gift to promote your realtor business. Featuring screw driver bits, magnetic port for accepting bit and a keychain, these thoughtful gifts will make a perfect handout for new home owners and the countless DIY tasks they may be having in mind!
House Shape Acrylic Keytags: Home is where the heart is! These house shaped keychains that will tug the hearts of anyone will make a great gift for promoting realtor services. Hand over the keys of the new house to the new home owners over these beautiful iconic house shaped keychains and see how these logo items will bring in a lot of referrals in the days ahead.
Need more? We have a lot of house shaped keychains in stock. Browse along and shop for custom keychains that match your budget. Be the first one to share the post and spread the word.
Share and Enjoy