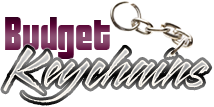 Custom Multitool Keychains- An Essential Tool For Every Pocket
Posted by admin
Posted on February 16, 2018
Multitool keychains – You just found your new best friend! Why settle for ordinary keychains when you can have the added advantage of multi tools that will make daily life simpler that too without adding the bulk! Multitool keychains conveniently feature multiple practical tools that you might need to pop the bottle, tighten the screws or strip wires. This handy gadget has you covered to face all the unforeseen situations in daily lives and make an essential tool for anyone who leaves their house daily without their tool box.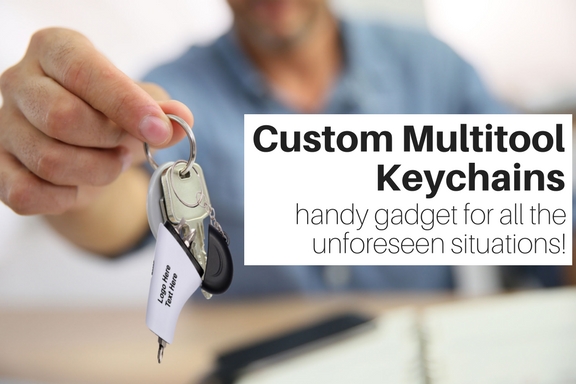 Here are some of the custom multitool keychains that you will find interesting
Screwdriver Flashlight Keychains: A keychain that double up as a flashlight and a screw driver, these combo gifts will indeed stir up a lot of interest in anyone who sees it. Offered in four different color combinations, these attractive custom keychains will impress every genre of customers. Customize these with your brand and message to make it a unique handout to promote your brand, social cause or more.
Auto 3 In 1 Safety Set Keychains: Let your recipients carry not just the car keys but also the auto safety keys in these multitool keychains. These keychains feature single bright white LED key-light with emergency, auto window breaker and seat belt cutter to cater to any unforeseen incidents where the passengers get locked in.
Keystack Key Organizers: These logo items will impress everyone with its efficient design that can keep all the keys neatly organized in one place. Made of aluminum, these key organizers can keep all keys in a stack while maintaining a sleek profile. Customize these to engage the audience with a light hearted dialogue with your brand.
Durable Compass & Thermometer Keychains: Every time your recipients have these multitool keychains with them, they will have a reliable navigator in hand. It adds almost no weight to your normal keychain and will make a perfect choice for all types of outdoorsy clients and adventure lovers. Your brand on these will get a lot of attention for sure. No matter whether you use it as acknowledgement token or complimentary gift, you will get a lot of curious glances from around.
Phone Pal Phone Holder With Keychains And Screen Cleaner: Made of ABS plastic, this screen cleaner and phone pal phone holder will make a great gift item to reach out to the tech savvy audience. This futuristic keychain that features a screen cleaner and phone stand will ease up the daily errands of your recipients.
Tire Gauge with Keychains: It is not just a keychain but a great way to measure the pressure in your car tires as well. These custom tire gauge keychains will make a very useful handout for your recipients who are on the move. Every time your recipients check the tire pressure, these unusual handouts will generate a lot of interest as well among anyone who sees it. If you are looking for custom gifts that trigger word of mouth publicity, look no further than these custom gifts.
Multitool keychains are the latest craze among promo gifts simply because these are designed to cater to the multitasking needs and break neck pace of modern life. If a trending gift on a budget is what you are looking for, look no further than these custom keychains. Happy shopping!
Share and Enjoy