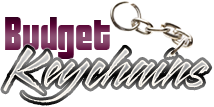 3 Proven Tips On Making Your Keychain Gifts Extra Special
Posted by admin
Posted on June 28, 2019
Everyone wants to get and give the best gifts in the world. But often it is easier said than done because of various constraints like the budget. Often we end up buying gifts that are a misfit to the recipient's lifestyle. So, here are some great tips to make sure that your keychain gifts are not discarded or forgotten about!
Keychains are PRACTICAL
Look for gift items that your recipients will actually use and are of meaning in their everyday life. Keychains make a perfect gift that will appease everyone from men to women and children. It means that even when you have a speckled and diverse audience, you can still have gifts that will impress everyone and get your brand the desired publicity.
Lightweight and easy to carry, your attendees will find it useful in their everyday lives.  The best part, personalized key rings can be great keepsakes, sports souvenirs and milestone reminders. Every time your recipients use it to open their doors or close the filing cabinets, your brand and message imprinted on these will be seen by everyone around too.
Add a PERSONAL touch  
Make your handouts special by leaving your brand and message laser engraved on it. Every time your recipients see this message, it will evoke great memories and positive impressions about your brand. Add a message, artwork, tagline or funny figure to complete the look. The more innovative your message the more will be the popularity of your logo item.  People often love to talk about interesting gifts that they get and personalization is what makes gifts a cut above the rest.
Make it LUXURIOUS
Gifts like keychains are something not many people buy for themselves but would like to have! Think of combo models like bottle opener keychains that are a wee bit than ordinary key tags. Choose higher end models or an interesting variant that they might want instead of the base model. Choose keychains with extra features; it will keep your audience engaged with your message for a long while.
Pick up interesting models to match the theme of the event to impress the audience and get the applause. Organizing a musical event in your community? Choose guitar shaped keychains. It will go well with the theme and will make your message sounds better- quite literally! Looking for a retirement gift for your uncle who is a big fan of golf? Look no further than these Iron Golf Club / wedge Shaped Metal Keychains. It will make a great souvenir, and a keychain all at once.
Did you find these tips useful? Be the first to share and spread the word