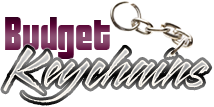 Keychains – The Missing Link In Your Promotional Equation!
Posted by admin
Posted on July 1, 2019
Have you ever felt that something is lacking in your promotional strategy?  You may have great products at unbeatable prices, a great customer loyalty tag to boast and excellent word of mouth publicity to top it off! But in a highly competitive market, it might not be enough to inch your way past the finishing line. From social media promotions to charity events and community billboards, there are countless ways and means to get your name out. But nothing beats the popularity of free gifts.
If you are looking for a popular yet budget-friendly promotional gift that will easily impress your audience, the first item that comes to anyone's mind will be keychains. If you are still not sure about it, flip through the many benefits that keychains ensure.
A strong brand reminder
In a digital age overwhelmed by email appreciation mails, TV ads and gift coupons, think of something solid and tangible that remains in front of your audience for a long time. Every time your prospects see and hold these items they will be reminded of your brand. When the free gifts that you choose happen to be popular items like keychains, the chances of getting your brand seen will be very high.
Personalize it for best effect
Get your brand and message imprinted on these keychains to give it a personal touch. Your prospects will remember who gave them the gift every time they use it. So, if you have been using plain gifts picked up from the store shelves for your business promotions all these days, it is time to change to personalized handouts.
Keychains enjoy an unbeatable appeal
Keychains make sense to everyone – irrespective of age or demographics. The same cannot be said about other promotional strategies; they need to be fine-tuned to suit the target audience to ensure better reception for your message. Popular keychain models like carabiner keychains are runaway hits in the student community as much as in the circles of professionals and outdoorsy clients. The universal appeal and versatility is the trump card of keychains. Every time it is being used, your contact details displayed on the keychains will remain in the plain sight of your audience
Budget-friendly
Often marketers shelve their ambitious marketing plans when they hit the roadblock of the cost involved. Keychains are budget-friendly and these ubiquitous items will ensure the best value for your money. You can be lavish with your freebies during every promotional event right from massive tradeshows and mailer campaigns to something small like contest gifts or raffle handouts.
Now that you have some sound reasons to use keychains as your promotional items, it is time to get started.