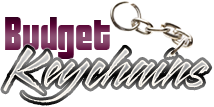 Wedding Keychains Make A Perfect Wedding Favor That Your Guests Will Actually Use
Posted by admin
Posted on August 29, 2016
Wedding time is a stressful time as the couple and their family members, race against time to get a countless things done to make their wedding day special. Making sure that the gifts are in order will make a key responsibility on the wedding day. If you are looking for a wedding favor gift idea that your guests will never resist, look no further than these logo wedding chains.
Choosing a perfect wedding favor to your guests is a challenge that most couples face on their wedding day. These little tokens of appreciation will make your guests feel special for all their time and effort in making it to your wedding. They might have got you a wedding present and had been there even for your bridal shower. So, why not return the favor and give them a little gift to take home?
While talking about wedding favors the first thing that comes to anyone's mind is the wedding keychains imprinted with the wedding date, initials of the couple and even a snap shot. Even today, these wedding favors stay popular in the gift list, which in itself is the proof that these logo keychains are one of the best gift ideas to consider.
Here are some of the top selling models in custom wedding keychains that you will love for sure.
Cuore Heart Shaped Wedding Favors Keychains Steal the hearts of your wedding guests with these Personalized Cuore heart shaped keychains elegantly crafted in polished chrome metal. Offered in a gift box, these keychains can be laser imprinted with your initials or message. These will also make a perfect choice for Valentine's Day celebrations, heart care awareness events and more.
Verdugo Bottle Opener Metal Keychains: It is impossible not to have a heart with this one of the most favored wedding favors that feature a bottle opener and key holder. No wedding festivities can be complete without popping open a few drinks and that is what makes these logo keychains a perfect choice. Every time your guests wind down with their sundown drinks, they will be reminded of your wedding event. These incredible masterpieces will also make an interesting talking point among your friends' circles.
Star-Shaped Keychains w/ Ring – Silver : These attractive keychains will bring back the shimmer and glitter of your wedding day everytime your guests use these keychains. Imprint your logo, message or artwork on these and see how these imprinted keychains will make your wedding event the talk of the town quite literally!
We can list out countless wedding keychains for you. But we wish to retain an element of surprise for you. Browse along our full listing of promotional keychains and choose a model that complements your wedding theme.