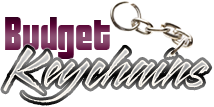 How Keychains Make Holiday Events Special
Posted by admin
Posted on October 10, 2022
Holiday promotions are the best way to draw in new customers and reinforce your brand image.  Popular freebies like custom keychains will go a long way  in promoting your business during the highly lucrative holiday season.
With numerous ads doing the rounds, it becomes difficult to make your advertisement stand out in the holiday crowd. However popular giveaways like keychains will effectively get your message across to your prospects that too at a much lower price.
To grab the attention of the prospects out there you need something that is truly useful. Your logo on keychains will never be overlooked even by people who have a very short attention span. Keychains make your brand stand out and even engage the audience with it in a subtle way . The best part is that these are visually appealing and budget friendly as well.
Here are a few facts you might not have known about custom keychains and the multiple ways they can benefit your business.
Keychains  have  very low price rates
For many business owners, finding the most trending giveaways on a modest budget will be a challenge. However,  some of the most popular handouts like keychains start at a very low price starting at a few cents , which is ridiculously low when you consider the incredible brand exposure on it.
They come in all shapes and sizes
Keychains are not plain and bland any more. There are literally countless options for every type, size, and style of business. From basic  plastic keychains available in a number of interesting models and colors to the more elegant models like metal keychains or leather keychains , there are a number of different solutions to consider to match teh holiday theme.
They can engage customers
Further, keychains always remain in the plain eye sight of your audience , engaging them with your brand and inviting your prospects to explore  your brand . A well designed keychain will surely pique interest in the minds of your audience and make customers receptive to what you are offering by handing out these easygoing conversation starters.
Keychains are an invaluable way to help increase your company's reach and share your brand with the world.  Take time to consider which model is the right solution for you to build potential sales.
Emphasize company colors
Your promotional giveaways shouldn't just be all about the logo; including your company colors will make your handouts easily recognizable. Keychains are easy to customize thanks to the high visibility imprint space.
Make consistent impressions with repetition
To effectively  spread the word,  your custom giveaways should obviously make consistent impressions. Think about it this way. Every time your recipients use these keytags when they are driving, on a holiday road trip or even at office , your logo and message on it will get easily registered in their minds of your audience . Likewise, chances are that people around are also going to take note of these custom giveaways. Repetition of your message on custom key chains easily enhances branding.
Easy to customize
Make sure to include a catchy tagline or an artwork on keychains to make it truly memorable. It will surely make people curious and reinforce your brand image in people's minds. Branding is indeed more than just your company's logo; it should ideally highlight your brand identity. Thus keychains  enhance your overall company branding "story" and make your ads more memorable.
As trade show swag
It can indeed be difficult to make your booth  stand out in a crowded trade show. This is where popular promotional giveaways like keychains come in. These interesting items  will surely catch the customer's eye and make your booth appealing to customers.  In addition, by offering a popular trade show swag, you can be sure that your logo is remembered . It will even make you just see an uptick in business!
Summing up
Custom handouts like keychains can help ensure that your branding is effective and most widely seen, which in turn will enhance your brand visibility and sales. Do  you wish to share your brand with the world on custom keychains? Post your ideas with us on our comments section.