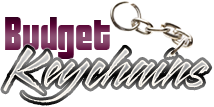 Who Says That Wedding Favors Should Be Expensive? – Wedding Keychains Is The Answer
Posted by admin
Posted on December 18, 2019
Brides have too many things going on in their mind especially when planning for their wedding. There are some brides who would rather exclude something such as their wedding favors in order to refrain from having additional expenses. The question though is that do brides really have to disregard their wedding favors even if they are on a tight budget? At budgetkeychains.com, we say no. You do not necessarily have to exclude wedding favors in your wedding. We will explain and give you ideas on how you can have great savings even when you are on a tight budget.
Wedding favors are not mandatory but if you really want to have it on your wedding day there are a few favors out there that will surely fit into your budget. One that we can recommend is our Wedding Keychains. You might probably be thinking, keychains are not ideal for weddings or that it will not fit your theme. Well, we have quite a few collections on our website and we will gladly list it here so you may see your options.
These custom keychains creates a more favorable impression of those who gave it and that is based on a study that was conducted. What if you use it as a wedding favor then? Well, all the more that your guests will be greatly impressed with these custom keychains. Remember that a wedding only happens once. It is the most magical moment for the bride, the groom and the rest of families. Make sure that you and your guests have something to remember during this joyful celebration and can there be a better way for you to do that other than by investing in these custom keychains.
Share and Enjoy