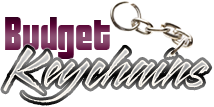 Tools And Hardware Keychains- Grab The Combo Advantage
Posted by admin
Posted on August 17, 2016
Interestingly, most people never replace or even think of upgrading their favorite keychains as it becomes part of their style statement and personality over a period of time. Long lasting and always in use, these uniquely shaped and functional keychains often end up as part of family heirlooms or get passed down the generations with the set of keys that these carry.
Tools and hardware keychains are well sought for the ultimate functionality that these offer. Everytime your recipients set out on an adventure trip, a long road trip or more, these multitool keychains will come to their aid. Imprint your logo and message on these promotional keychains and see how these will take your brand wherever your recipients go.
Square Level Tape Measure Keychains are sought by marketers for positioning their brand information all round the year. This 2-in-1 token that features level tape measure and a key tag can be offered as an individual gift or combo gift along with some purchases or during some promotional events.
Cylinder Light/ Keychains – Translucent Red: Let your customers light up their way and organize their keys all at once with these smart custom promotional items. Users can carry it always with them in pockets or bags, which means that your brand exposure will go up manifold. It makes a wonderful tradeshow giveaway, festive compliment and a prefect individual gifting choice.
Compass Keychains: Hoist your brand in the direction of success with these custom compass keychains, which will let your recipients know their direction apart from keeping the keys safe. It makes a perfect token to bowl over your outdoorsy customers who often face emergency situations.
Bottle Opener Keychains With LED Light – Royal Blue Custom bottle opener helps to nip off tops of bottles /cans while the key holder can be used for managing keys and LED comes handy for finding things in the dark or lighting up small spaces within homes or outdoors. This value token makes a fun giveaway during conventions and tradeshows.
Mini 4-in-1 Screwdriver Tool Set Automobile Keychains: Emergencies can happen any time anywhere and that is where practical gift items like screwdriver tool set keychains come in handy. As these are essentially designed as keytags, people will carry it wherever they go. During emergencies these can double up as screwdriver tool sets that can be utilized while traveling, camping, hiking, tooling and on regular days for hanging keys or managing tools.
Studies show that the more functional the logo items are more will be its popularity. While ordinary keytags are useful, those loaded with additional features will enjoy an even higher retention and popularity among your audience. In an age of multi tasking, people will surely like products that can do more functions than ordinary products and that is what makes these combo items highly popular. Get started right away!