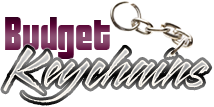 Why It Is Hard To Overlook Bottle Opener Keychains?
Posted by admin
Posted on August 17, 2016
Way back in the summer of 2001, I got a nifty bottle-opener keychain during my orientation. A lot of water has gone under the bridge since then but then I am surprised how popular these ubiquitous items still are in promotional circuits even today -after all these years.
Let's be frank about it! Bottle opener keychains will make a great addition to the burgeoning keychain collection of anyone. Highly functional and attractive, these free handouts of promotional keychains will enjoy a long retention among your audience. Every time your recipients pop the caps off their ale bottles in style, they will be reminded of your brand and message in style. Having a handy bottle opener is a must for any party reveler as it helps them to pour out the drink in style without any violent and often embarrassing attempts to plug out the caps with their keys, nails or in fact anything that they find.
Bottle opener keychains come handy at homes, offices, clubs or even on the go as these will help your customers to organize and carry the keys in style all the while being a reliable bottle opener that they may need anytime anywhere! Keychains and bottle openers are something people rarely buy for themselves and that is what makes these freebies the hottest options among marketers.
Long lasting and rarely replaced, these bottle opener keychains will not just keep your brand and message right in front of your recipients but will set off interesting conversations in their friends and social circles, which means that your message will enjoy word of mouth publicity as well.
Low in weight and highly attractive, bottleopener keychains are too good to miss out. Though your recipients will barely notice it next to all their keys while in their pocket or purse, these will come in handy when they need to open the bottle caps without any problem.
So if you are looking for some perfect bottle opener keychain models you can't possibly go wrong with a set of these custom engraved bottle openers.
Round Beverage Wrench Bottle Opener Keychains: Good looking and hardy, these will change the way you party!
Horse Head Shape Bottle Opener Metal Keychains: Be it to promote polo clubs, horse race course or leagues, these keychains will make a perfect choice
Eye Shape Bottle Opener Keychains: Grab the eye balls of everyone around with these novel eye shape bottle opener keychains.
Great as groomsmen gifts, fund raising items, holiday gifts or employee gifts, bottle opener keychains can also be used to promote all types of businesses including bars, wine tasting classes and more. Shop right away!
Share and Enjoy