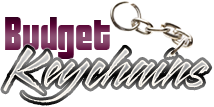 No More Lost Keys- Thanks To Custom Keychains!
Posted by admin
Posted on August 18, 2016
Keys are one of the most misplaced items for most people and studies show that people waste a substantial part of their time searching for keys. This is where the humble items of keychains come into the bigger picture. Though we tend to take these items for granted these play a very important role in keeping the keys well organized and safe. Custom keychains make great promotional products as not many people can resist these daily use items.
Think this way! People pick up their keys while getting out of their homes, while entering into the car, while opening their filing cabinets, at the locker room and more. So can there be a better place for businesses to place their logo than these keychains?
The curious part of it all is that not many people take trouble to buy a keychain for themselves and this is what makes keychains a popular freebie. Nobody will miss out a chance to grab a free keychain for sure!
Budget friendly, functional and easy to distribute, keychains make wonderful tradeshow handouts , mailer items and gift bag items. Now to help you get started, we have listed out a few innovative models that you will surely like.
Stress Reliever Key chains These keychains will keep you stress free by not just keeping all your keys safe and well organized but also by doubling up as stress relievers. The attractive droplet shape and the brilliant color choices will make it an eyecatchy billboard for your brand. Every time your recipients use these, they will surely grab a few eyeballs from around.
We bet these stress reliever key tags would carry off your logo in style and the best part is that whenever your recipients are stressed out they can just reach for these stress relievers that they carry wherever they go This quirky keychain will fit in your pocket easily and keep the keys safe too. These key tags can be used in blood donation awareness campaigns and as fund raising items.
Coiled keychains : A steadfast keychain that will never let your recipients down in their busy lives! Anyone can really count on these coiled keychains that can be used as a wrist strap as well. Check out these custom whistle with coil keychain that will give your brand promotion a high decibel advantage. Perfect for driving safety shows, promoting security services, emergency services and adventure type businesses. It makes a thoughtful promotional or individual value building gift throughout the year.
Pill Case Keychains: Hand out the dual advantage of a pill case and a keychain all at once to your recipients with these logo items. Your recipients will surely like these thoughtful gifts that will not just keep the keys safe but will let them carry their pills as well without fail. Now you know what makes these one of our top sellers.
People will always need keychains as long as they have to use keys. So, is it not a smart idea to put your brand on these essential items to get a persistent brand exposure?
Share and Enjoy