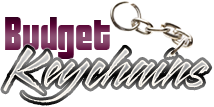 How Custom Keychains Make Great Team Spirit Items
Posted by admin
Posted on November 16, 2020
Let's be frank about it! Nothing brings out the passion in people like a sporting event. Everyone will cheer the home team and fans stay die hard supporters even when the team is losing. Custom gifts will go a long way in reinforcing team spirit among the players and the fans alike. That is why custom keychains make great tailgate party favors and sports promos that are hard to ignore.
Budget friendly yet popular and practical, custom keychains are proven team spirit items thanks to its trendy and light weight design. The celebrations before and after the sporting event is as important as the game itself because a pre-game celebration will get everyone in the perfect mood while the post-game party celebrates a victory or minimizes the pain of a loss.
Custom keychains in various sports themed shapes like golf tee, soccer or tennis racket will help you pick up a model that matches with your theme. The sports fans will have a trendy item in their home team colors to flaunt in the stadium while your message gets the whole audience.
Carabiner keychains are a perfect choice for sports fans as these are easy to get attached to the belts and bag straps to ensure hands free convenience during game days and sporting events. Keychains are available in a wide range of models and colors that make it easy for you to choose a model that meets your needs.
Put your brand name and business information on these everyday items to raise your brand popularity to the next level. Fans will be waving your logo every time they cheer for their team and the attention you get during this spectacle is beyond words!
Keychains travel with your audience and make your recipients walking advertisements for your business. Put your brand on sports themed keychains and show the audience that you support their passions and their hobbies. Sports themed handouts will win more leads and make your brand an interesting talking topic in the social circles of your prospects.
Keychains are made to last long and look great and  every time your audience reuses these logo items they will not just promote your business for you but will be reminded about your products. Incredibly valuable and always in use, custom keychains keep the keys well organized and safe while  your audience shows off their passion for the particular sport- Win-win!
Keychains can seamlessly link your brand to the fans to make lifelong customer connections that will continue to serve your business well.
How do you plan to make keychains  your sports day swag? Share your ideas with us on our facebook page.