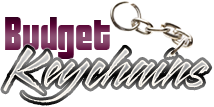 Top Ways To Use Custom Keychains In Your Promotions
Posted by admin
Posted on November 17, 2020
Custom keychains are a beautiful way to make memories thanks to its versatility and creativity. Anyone who receives personalized keychains will be happy. What may seem like a simple gift can bring with it so much consideration. The best part is the limitless customization options that keychains offer.
But how exactly can one utilize custom keychains ? Surely there are more ways to put them to use than to carry keys!  Here are some inspiring ideas that you will truly find interesting.
 Event giveaways
Custom keychains make great event swag! Hand these out at the end of events like trade shows and business expos, and let the attendees take a reminder of the day with them.
 Fundraising items
Fundraising for good cause that's close to everyone's hearts is laudable. Make the event successful by selling custom keychains that will make a good contribution to your cause.
 As stylish accessories
Did you know that most people like to use uniquely shaped keychains as fashion accents over their bags or purses?  Sports themed keychains are a fun way for anyone to highlight their love for a particular sport.
 Indirect calling cards
Keychains often double up as your calling cards because your contact details and logo imprinted on keychains will never be overlooked. Whether you hand these out as employee gifts, mailer items or complimentary gifts for online contests, your message will get a lot of attention.
Rolling billboards
Keychains make rolling billboards that will advertise your brand wherever your recipients go in a subtle and interesting way. A well customized keychain even makes a great talking topic among people.
 Milestone  gifts
Milestones should always be remembered and celebrated. Whether it is your company anniversary or a game day win, these precious small moments are worth celebrating. So, if you are looking for a befitting custom gift on a budget look no further than custom keychains.  These well retained souvenirs will continue to make happy memories in the minds of your audience and bring back the glimpses of the event at one time investment. The best part is that keychains are affordable and are worth the price.
So, if you have been looking for diverse ways to use custom keychains in your promotions, you have a handful of interesting tips on offer. The best part is that keychains are available in a wide range of models and colors, which will make it easy to complement your branding theme. Get started right away by exploring our collection of custom keychains. Should you need more tips, our product team is only a call away!