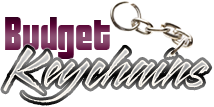 Personalized Keychains – Favors That Make Your Party Well Remembered
Posted by admin
Posted on November 13, 2020
Planning a special event, such as a wedding, birthday or any other major life milestone?  Personalized gifts like keychains will make the event memorable not only for yourself, but for your guests as well. It will send home your guests with your message and offer something tangible to remember the day. Every time your recipients use these logo items, they will fondly remember the special event and the happy memories that go with it.
For instance, if you are looking for a wedding favor, bottle opener keychains will make a great choice. As your party can be easily two times the size of an ordinary celebration, budget friendly gifts like bottle opener keychains will make a memorable part of a gift package for your guests.  Customize it with the bride and groom's name and date to make it as a constant reminder of the time spent at your special event. Personalized gifts are a fantastic way to thank your guests for attending your event.
Keychains make perfect seasonal gifts as well that reflect the change of seasons. Festive motifs like elk shaped or palm tree shaped keychains are perfect for Christmas  events whereas as star and stripe keychains are ideal for 4th of July festivities. Flashlight keychains would make a useful handout during fall season evening events.
When gifts can be specialized for each occasion why not make it compliment your event to make it memorable?
Keychains can even be used as save the date items a few weeks or months before the real event to get the  attendees remember the date and venue and ensure their presence. For instance, heart shaped keychains will make a great way to remind the guests of the impending wedding eventand prevent last-minute cancellations and let you RSVPs faster.The best part is that these will double up as a souvenir after the event.
Scouting for the best custom gifts is an art as it should match your budget and leave the recipients impressed. Personalized keychains  are a terrific way to show your guests that they are valued while thanking them for being present on your special day. The best parties are remembered fondly by both the host and the guests alike and custom gifts like keychains will enhance the partying experience.
Are you planning to use personalized keychains as your party favors? Share your thoughts with us on our facebook page.
Share and Enjoy