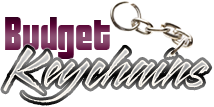 Go Wild Gifting with Custom Animal Keychains
Posted by admin
Posted on March 24, 2014
Take the stress out of your campaign or personal life by gifting away adorable custom animal keychains!
Modeled in shapes of your favorite pets or wild animals, these keychains are sure to bring you acceptance and wide appeal against small investment. By visiting any reputed online store selling promotional gifts or custom keychains in specific, you can come across some solicited collection of them in different animal shapes, sizes, color and offering additional services (apart from being just a plain key hanger!).
When you need to make a big splash on the scene with value effective gifts, there is nothing better than customized animal keychains! Here are some things; you would likely love to bother about these wild and pet –friendly keychains.
Categorization – You may not find a very clear categorization on many online stores selling animal keychains. On the basis of shapes, you can roughly club them into categories such as –
Pet Friendly Keychains – You are most likely to find dog shape keychains, cat shaped keychains in this genre. Pets  basically refer to genre of animals, which easily get involved with humans, in that case any animal, which you feel are great to be honored can be included under this categorization. Goat shaped keychains, bear shaped keychains may appeal some under this categorization.
Aquatic Animal Keychains – Fish shaped keychains, dolphin shaped keychains, shark shaped keychains (shark bottle opener keychains), etc.
Reptile Keychains – Snakes, alligators/crocodiles aren't always dreary and you can easily understand it by seeing these reptile keychains. Gift them to kids or grownups for raising awareness about reptiles.
Wildlife Keychains – Bear shaped keychains, dragon shaped keychains ( perfect choice for gifting during Chinese traditional ceremonies or other Asian themed parties) , hippo shaped keychain, horse shaped keychain, kangaroo shaped keychain, elk shaped keychains, etc. You can also find multipurpose keychains under this genre.
Piggy Bank or Pig Shaped Keychains –Piggy banks are symbol of wealth and they are largely sought by financial institutions and teachers for cultivating saving habits in young. Piggy bank or pig shaped keychains make a great school giveaway throughout the year.
Ave Inspired Keychains – Don't tax your brains hard to think what they mean they only mean bird shape keychains. Eagle shaped keychains, flamingo shaped keychains, duck shaped keychains can be included under this category.
Plush Toy Keychains – They score high on opulence and can be availed at slightly larger prices than the regular keychains. These keychains make a great gifting choice during kiddy parties or birthdays or any other kids involved events.
Well – Suited for Most Occasions
Makes a perfect tradeshow giveaway due to their inspiring shapes
Make a great handout during wild theme birthday parties
Can be handed out on regular business days at zoos, aquariums, pet supply stores, etc.
Make an indulging accompaniment for wild theme house parties or baby shower parties.
Makes an inspiring awareness building token for animal activists, pet lovers and others.
Available in Various Colors, Shapes and Sizes (Physical and Budget)
Most animal shape keychains are offered as metal keychains/plastic keychains and are available in various colors, shapes and sizes (creatively and in terms of budget, too).
Buying these animal keychains from any reputed online store selling custom keychains comes with their own perks such as free art set up, free shipping and free online design proof.
Share and Enjoy