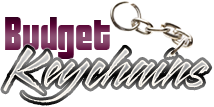 Why are Custom Automobile Keychains Becoming Regular Fixture in Discreet Auto Industry Marketing?
Posted by admin
Posted on March 24, 2014
Crashing economy, plunging salaries and diminishing interests in consumers about vehicles –have surmounted problems for automobile manufacturers and car dealers. As a result they are getting more channelized in terms of finding their targets and coaxing them to buy the product. They are always experimenting and redefining their promotional strategies to entice targeted customers. Discounts, complimentary gifts and lucky draws have been extremely popular over years. Marketers are trying to get closer to their customers by handing out freebie and inspiring promotional gifts such as custom automobile keychains.
Although automobile keychains were already popular with automobile marketers, but they are sort of becoming a very regular and must-have fixture on branding scene because they –
Act as a symbol of pride –Logoed promotional automobile keychains are being largely considered for relationship- building by auto marketers around the world because they know people are extremely fond of them. Most people love to carry this token with them because it easily becomes a symbol of pride for them.
Allow branding with purpose – As said before many automobile dealers and brands are already involved with keychain gifting, then what is it all about this regenerated interest?  The answer is these brands are slowly warming up to the idea of branding with a purpose. Even if automobile marketers have been offering keychains regularly, still they are eyeing extra more service than regular. And they know this is only possible when keychains start serving above expectations. This is why there has been huge surge in demand for multipurpose keychains. This gives people more reasons to keep their regular branded keychains with them, thereby giving another chance of service to the automobile manufacturers!
Are cheaper than most other smaller promotional gifts – Automobile marketers have been largely concentrating on promotional gifting, since last few years. Today, they understand it is always better to opt for smart marketing over big budget investments. This is why they are ordering these keychains in bulk. Also, they understand that buying it from any reputed and trusted online stores selling typical custom keychains can bring them attractive price benefits and freebies such as free art set up, free shipping and free online design proof.
Can wield larger influence than most other promotional gifts – People are going to see the keychain regularly and although your brand is very familiar to them. As suggested before, along with considering it as a symbol of pride, people are going to take the brand lot more seriously than before. Their trust in a brand is going to be affirmed with each passing day.
Automobile marketers who are yet to embrace the promotional keychains for gifting should take this blog seriously and start thinking about incorporating in their marketing strategy.
Share and Enjoy