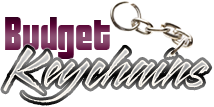 Promotional Keychains – New Year Gifts on A Budget
Posted by admin
Posted on December 21, 2020
In the run up to the New Year it can be hard to get your brand noticed in the competitive market especially when you have to cope with a modest budget. It takes a lot of creativity and strategy to stand out ahead of your competitors who may be showing off their high profile advertisements on the television or in the newspaper. Conventional advertisements are expensive and can be difficult for budget marketers to fit into  their  budget during end of the year promotions.
If you have a small budget ion hand after the promotions and the post pandemic effect this year, you might think there is not enough outstanding funds for any more promotions. However budget friendly handouts like custom keychains will ensure brand recognition throughout the festive season and will help you stand out from the rest.
Have you ever thought about a simple promotional item such as the Printed keychains to share the seasonal greetings and get across your message to your audience – new and old. Keychains are cost-efficient and something everyone will find highly useful. So you can utilize these popular handouts to boost your brand visibility and encourage a new purchase.
Here are a few more interesting ways you can use custom keychains in new Year promotions
As mailer gifts
Light weight and easy to distribute through mailers, keychains can be dispatched only to those who matter to your business. Just take out the most recent mailing list to make sure that the gifts reach to your existing clients and customers who have stood with you through thick and thin.  You can effectively plan a highly targeted promotional strategy with these easy to distribute gifts.
As  Client Meetings Giveaways
Getting the attention of new clients might be tricky especially during sales pitches and project proposals. While they welcome new ideas, they can be challenging to win over.  This is where popular gifts like keychains come to the picture; it will make a little gift that will engage the audience nicely and encourage them to lend their ears to your crucial elevator pitch,
Handing out corporate giveaways like laser engraved  metal keychains will play a great part in the ice breaking phase and make your attendees  feel well appreciated after a long day's meeting.
Using logo keychains  for promotion remains a popular and effective  marketing strategy that companies still adopt despite technological advances. This is because there is a great need for these everyday items. So, add custom keychains  to your next campaign and you have a worthwhile investment.
With a wide range of Promotional keychains to choose from at every price rates , custom keychains remain the number one choice in New Year gifts this year.
Tell us what you think of this post on our facebook page!