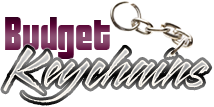 Low Cost Multi-Function Tape Measure Keychains – The accurate way of business promotions
Posted by admin
Posted on January 18, 2018
Choosing the most popular promotional gifts can go a long way in making your brand campaign successful. Every marketer strives to find the best gifts in town that will surely appease their target audience without breaking the budget. Innovative gifts like multi function tape measure keychains will make a safe bet to consider because nobody can resist these handouts. Promo gifts work by the simple equation – more the utility, more will be the popularity of your gifts. So, spare a thought at some of the functional gifts like custom keychains that align with your business line to make it a sensible gift. If you still cannot make much headway in that, the next best option is to choose versatile custom gifts like tape measure keychains that can be used to promote all types of businesses and come handy for everyone.
Square Tape Measure with Level Keychains: Keychains with square tape measure with level will let your recipients have a perfect measurement while your brand steals the limelight. It makes a perfect promotional item for construction houses, furniture marts and dress makers among others. Your brand image will get a wide angle display every time your recipients use these custom gifts- many times a day!
Mini Tool Kit With Custom Tape Measure Keychains: This combo gift that features a mini tool kit with stainless steel bit, tape measure and keychain will get an impressive face time from everyone around. Your message on these will get spotted as your recipients move around carrying these attractive keychains on their backpacks and bags. It also makes a perfect choice for emergency preparedness kits.
Tape Measure With LED Flashlight Keychains: This 3-in-1 token that features a 39" inch tape measure, LED flashlight and a split key ring attached to carabineer will make it a perfect gift choice to consider for budget marketers who are looking for a custom gift that keeps giving back. Customize your brand and message on the generous imprint area of these keychains that can be attached to purses or backpacks and enjoy a high level of visibility. Every time your recipients use it as flashlights or tape measures your brand on this will get a lot of attention.
Mini Tool Kit with Tape Measure Automobile Keychains: Do you think it is near to impossible to find a high value and high utility gift in your modest budget? You could be in for a surprise as these combo keychains that feature a multi tool kit and tape measure that will come handy for your recipients to fix things, secure keys and measure windows or doors. Your brand on these highly functional handouts will get a lot of attention without any repeat investment as these stunning car keychains will make a lot of fans easily.
Share your experiences of using custom  tape measure keychains in your promotions in the comments section below.