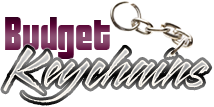 Carabiner Keychains: Big Hit Custom items for budget promotions
Posted by admin
Posted on January 22, 2018
Carabiner keychains that are inspired by the massive load bearing carabiners commonly used in sailing and rock climbing activities have become a tip roaring success. Incredibly popular and trendy carabiner keychains work under the gate mechanism by opening under pressure and closing when released. It can hold keys and other light weight objects like lanyards or small wallets. Offered in a range of interesting shapes and sizes, carabiner keychains though cannot bear load like their mighty cousins, they enjoy an equally impressive fan following because of the hands- free convenience that these offer. It can be clipped to most bag straps and belt loops to make a convenient way to carry keys. Customize these with your brand and message to make it unique. Carabiner keychains have jumped to the top of lot promotional product chart in a very short time and going by the trend, they are likely to be under the spotlight for a very long time.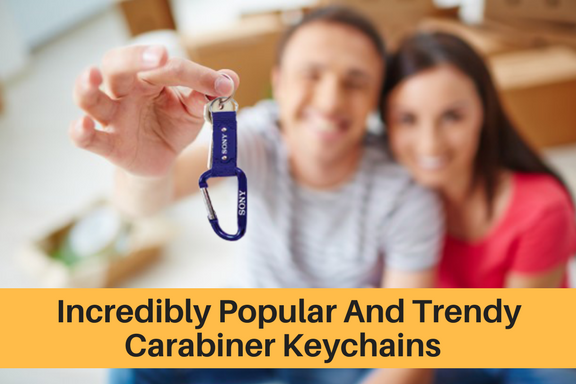 Custom carabiner keychains make an ideal promotional item for all types of brands and businesses thanks to its incredible popularity and utility especially for promoting adventure activities and hiking clubs because carabiners align with these outdoor sports. Carabiner keychains were used as marketing tools for the first time in the early 90s and have since then made an exponential rise in popularity. In 1995 RMG Accessory Gear, promotional products company based in Connecticut grabbed headline for developing carabiner keychains for a college store tradeshow, which turned out to be a hit among the fun loving youth.
Carabiner keychains enjoy a very high retention among every genre of audience especially people who lead an active life style and are on the move. It offers a safe way to carry their keys while keeping their hands free for their outdoor leisure activities like trekking or climbing. Available in a palette of vibrant metallic colors, these keychains grab easy attention everywhere. Personalize these with slogans, artwork or tagline by laser engraving or pad printing to give it a personal touch. Your recipients will love to get carabiner keychains anytime not just as a stylish way to carry their keys but as collectibles as well.
Get started with these crowd pleasing models
Square Shape LED Flashlight With Carabiner Split Keychains: Use it as carabiners, flashlights or keychains, these popular models will never fail to impress people.
Carabiners with Strap and Metal Plate: These attractively colored carabiner keychains that can be easily attached to backpacks, belt loops or bag straps will put your brand on a portability curve.
Carabiner Key-Lights: These high utility carabiner key lights make perfect handouts during tradeshows. Everyone will love to retain these attractively colored keychains that double up as a handy source of light.
Need more? Browse along and choose a model that matches your needs. Do visit our facebook page for more updates and tips on the trending models in keychains.
Share and Enjoy