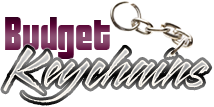 Custom Tape Measure Keychains- Popular Gifts Won't Cost You A Fortune
Posted by admin
Posted on July 6, 2017
What is so special about tape measure keychains? These are highly useful and most people won't remember to buy them for themselves. We all need tape measures during all those DIY tasks and keychains to carry around our keys safely; so you can very well imagine the double promotional effect of these custom gifts.
Low in cost yet high in utility, tape Measures can get your message effectively. Be sure that your recipients have everything that they need to get the job done. Be it to make measurements or change units, tape measures are something that comes handy in everyone's lives. Though these appear as silly gift items, you never know when you need to measure something. Be it at the hardware store, furniture mart or during one of your DIY tasks, there is always the possibility of needing to measure. Your clients will surely appreciate these custom keychains that work as tape measures as well.
Now that the tradeshow season is on, it will be a perfect time to consider these popular logo items, which includes
Square Tape Measure with Level Keychains: Measure your promotional success with perfection with these popular custom gifts. These are great to promote construction houses, furniture marts, handymen, dress makers and luxury lifestyle stores among others. Highly cost effective, these logo items will make a great custom gift for mass promotions like tradeshows.
Tape Measure With Custom LED Flashlight Keychains: Light up feature in any items will grab easy attention and it is no different in these tape measure LED keychains. Featuring a strong metal tape measure, keyring and metal flashlight, this keychain can be easily managed within bags or pockets. Great for school, home or even on the move, these logo items can be used as party favors and corporate gifts due to its multi value features. Your business logo will enjoy a prominent display on these items.
Pig Shape Tape Measure Keychains: These quirky tape measure keychains will evoke positive response easily. These are great to promote financial institutions and banks. Apart from being a handy keychain and a tapemeasure these make attractive souvenirs and danglers over bags and backpacks.
Rubber Tape Measure Keychains: This custom gift will make a great value for your money promotional item for those who are trying to build values around their brand and relationships. Long lasting and eye catching, this multipurpose token will make a great gift to consider.
Umbrella Shape Tape Measure Keychains: Unusual shapes and bright colors grab easy attention and these custom items are popular for all these and more. Imprint your brand and message on these and see how these logo items will get your message out even beyond the target audience.
How do you plan to use these custom keychains in your promotions? Share your thoughts in the comments section.