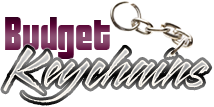 Promotional Multitool Keychains – Get More Value From Your Promotional Dime
Posted by admin
Posted on January 17, 2018
Keychains have an impressive legacy as marketing products as humans have been using keychains in some form or the other to secure their keys since yore. These days, keychains have become popular promotional items, party favors, fashion accessories and even collectibles. Keychains are available in a bevy of popular models including multitool keychains that offer more brand exposure and hence more value for your promotional dime.
Mini 4-in-1 Screwdriver Tool Set Keychains: Featuring a strong carabineer, Philips and two slotted screwdrivers and key ring, this multipurpose gifts will make your brand well exposed during their daily errands and DIY tasks. The carabiner design will make it easy to tuck it over backpacks and belt loops, thereby ensuring a high visibility for your brand. This custom gift can be used to promote realtors, mechanical and engineering services.
Mini Tool Kit With Tape Measure Keychains: Everyone needs tape measures in their daily lives- often during the most unexpected times to take measures, fix things or for DIY tasks. Just imagine the frustration when you fail to find the misplaced tapemeasure at the hour of the need. This is where these keychains come handy. Everytime your recipients carry their keys they will have a mini tool kit and a tape measure right at the end of their fingers. This budget friendly handout will ensure a lot of exposure for your brand and makes a perfect gift choice as individual items or combo gifts.
The Everything Tool Keychains: Multi tool keychains make a perfect gift item for just about any business because everyone needs keychains and multitools every day. An average user needs multiple keychains for their home, office, cars and cabinets to keep the different sets of keys safely and easily accessible. The incredible popularity of keychains and the low cost impressions these make will make logo keychains a perfect gift item to consider. Check out these multi tool key chains that feature an LED light, bottle opener, key holder and pocket knife. Every time your recipients use these as keychains or tool sets, your brand and message on it will get a lot of attention. Well retained and warmly received these smart task masters of multitool keychains will make their way straight into the tool kits. Tool kits often get shared in the friends and family circles during emergencies, which means your message on this will make a great banter topic.
Have you used multitool keychains in your promotions? If yes, share your ideas at the comments section below to join the conversation.