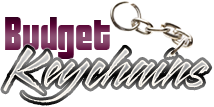 The Psychology Behind The Popularity Of Keychains
Posted by admin
Posted on January 12, 2021
Did you know that keychains are one of the most misplaced items in a day for anyone? Though most of us try to get over it, we continue to have this habit most of the time. A simple way to keep keys safe and easy to spot will be using keychains. Brilliantly colored, embellished and customized keychains are hard to miss.  This highlights the fact why custom keychains make important handouts for businesses. Everyone needs it all the time and nobody can ever have too many keychains!
Custom keychains are budget friendly handouts that will meet your mass promotional needs like mailer campaigns and trade shows with ease. Light weight and easy to distribute, custom keychains do not involve warehouse expenses or storage space challenges as well
Based on experience, using custom keyrings has saved a lot of time and effort for people in trying to find their misplaced keys because of their habitual forgetfulness. Companies have banked on this psychology while making custom keychains  as their promotional items. Imprinted keychains work and the best part is that these have lasting effect on customers. Giving away these small tokens not just serve in brand promotions but have become a common norm in personal gatherings like birthdays or anniversaries.
 People tend to use their keys with well-designed custom keyrings than simple ones. Why? It will help them to find their keys easily and flaunt a fashion trend in their social circles.  Available in a wide range of interesting models and combo patterns like bottle opener keychains or flashlight keychains, these logo items offer something special for everyone. These multi functional keychains get used more often than plain keychains, which in turn will enhance your brand visibility and popularity.
If you are looking for a budget friendly model for mass events like mailer campaigns, acrylic keychains will make a great choice. Sturdy, light weight  and designed for the daily grinds, these logo items will get your message out to a wider audience in no time.
Fancying a fun twist to your promotions? Novelty models like Led keychains or pet themed keychains will fit your like a pair of gloves. The incredible variety of shape and colors will give a lot of creative choices for you. Get your logo and message imprinted on these keychains to make it stand out in style. Nobody can overlook these interesting keychains that make interesting conversation topics as well.
Try using custom keychains in your marketing plans and your clients will never forget their keys or your brand again!
Share and Enjoy