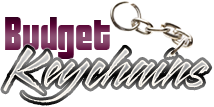 Imprinted Keychains Make Great Handouts During Business  Launch Events
Posted by admin
Posted on January 13, 2021
Looking for a perfect gift you should give to your customers on your next product launch? Great, because we have  a fabulous  and functional giveaway idea  of custom keychains for you. Yes, you heard it right, though keychains are everywhere, these ubiquitous items still hold incredible potential to enhance your brand visibility.
New product launch is a perfect event to build up a buzz and spread the word about the new product that is about to hit the market. Plus when you need to reach out to a massive audience, you need budget friendly gifts like keychains.
Keychains will help your recipients to keep their keys together wherever they go – whether at  home,  office, or gym, all they have to do is pull off these keychains  while your brand gets a wide angle display. You target clients will surely remember you, every time they look for their essential keys.
To announce realtor projects
If you are a realtor that is announcing a new project, house shaped keychains make a great handout during mailer campaigns and open houses. The client will surely find these high utility gifts a toke of your credibility and generosity.Building rapport with a client is not an easy job, but these small gestures will go a long way in breaking the ice and bringing them closer to your brand.
Personalized tape measure key chain is another handy gift idea to consider . Your prospects will find it useful every time they have to make measurements of their new  home  and even after that.
We have promotional key chains which cater all business niches.  Custom keychains make a long lasting reminder of your event and make well retained gifts unlike flyers and brochures which have only a momentary shelf life. Small things count! Order these custom keychains in bulk to enhance your event publicity while staying on budget.
For beach resorts
Floating keychains will make a perfect handout during event launch for beach resorts, beach shops and local souvenir shops.  Offered in various color choices, these keychains are designed to stay afloat in water. So, your recipients do not have to worry about the safety of their keys even if they accidentally drop it during pool parties or other fun events.
Whether it is to promote your new beach resort or to support your favorite water sports team, these keychains will make a top bet. Customize these with your company name and logo to make it special. It is a great way to show your appreciation to your prospects while announcing the new launch. Choose from a diverse range of styles and sizes to suit your promotional theme.
Share and Enjoy