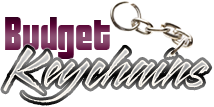 Custom  Keychains – Value Added Gifts for any Industry
Posted by admin
Posted on January 11, 2021
Company events like seminars and trade shows are inevitable to promote your brand and enhance your networks. Promotional gifts like custom keychains will play a crucial role in getting your message across to your audience and to serve as a reminder of your business event for a long time.
Custom keychains top the list of budget friendly handouts that will not burn a hole in your pocket yet have the potential to deliver impressive marketing results for your business. No matter whether you plan to use printed keychains as rewards, employee gifts, trade show swag  or more, these logo items will offer a lot of creative scope for you to imprint your message and artwork.
But Why Keychains ?
Here are some reasons why keychains should be your go-to promotional products for your corporate events and store promotions.
Affordable
While only very few businesses can afford traditional advertisements like TV and radio Ads that involve a huge investment, custom gifts like keychains are affordable to even small and start up organizations with a modest budget. Choose from a wide range of design, colors and sizes to  hand pick a model that meets your needs.
What's more, you can customize keychains  to your recipient's liking without digging deeper into your pockets to make it a unique  handout that is one of its type. You can also purchase these in bulk to get the best deals.
High Brand Visibility
Giving out quality printed keychains  is a long term investment as your recipients will continue to use these long after the event.  Thus your recipients will double up as walking billboards for your brand wherever they go- whether it is social events, family gatherings, picnics or business events. All you need to do is come up with irresistible designs so that your clients and customers will be tempted to carry these logo keychains everywhere, exposing your brand to so many other people.
 Versatile
Among customized gifts keychains steal the show because these are used every day and during every occasion. Any business niche will find custom keychains a great promotional gift as everyone needs keychains in their daily life. Key chains never go out of fashion and will always be around. So, buying in bulk saves you a lot of resources and will help you to be prepared for any unexpected promotional gift needs.
Browse our collection of custom keychains to choose interesting models like bottle opener keychains, USB keychains or powerbank keychains among others that offer a little extra than being a plain keytag.
Share and Enjoy