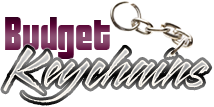 Imprinted Keychains – Why you Need these in your Marketing Mix
Posted by admin
Posted on December 29, 2020
Keychains are high utility gifts that everyone need in their every day lives. Apart from a handy way to identify their multiple sets of keys that may all look alike, keychains  make trendy accessories and charms that everyone will love to show off.
When someone shows off a keychain that bear your brand name,  they are essentially endorsing your brand or making a personal recommendation about your services.  Thus custom keychains make  compelling  free advertisement that can set off a conversation about your company.
A stylish and quirky keychain can lead to word-of-mouth marketing because your prospects will find it hard to resist these high utility handouts. Anyone who happens to see these keychains will surely be tempted to talk about your company to your prospects and they are sure to  recommend you.
Imprinted keychains make walking, talking billboard for your brand. The best part is that nobody will feel as if they are promoting you, because in their mind, they are simply using a trendy keychain for their keys! Keychains may not be the first choice when planning a marketing campaign, but  in offline branding, these cost effective logo items have a crucial role to play.
Keychains  Continue to Evolve
Custom keychains have come a long way since being plain key fobs that were designed with the basic purpose of keeping keys well organized and safe. These days, you can choose from an exciting range of models including multi functional keychains like bottle opener keychains, flashlight keychains, tape measure keychains and more.
Your recipients will easily find more than one purpose for these keychains, which inspires them to use it more often. More the usage more will be your brand exposure. As keychains are more creative nowadays, it is easier to come up with a design that attracts plenty of attention.
Easy and Practical
Compact and flat, keychains are easy to use,  mail out  or give away. No matter whether you hand out custom keychains as gift bag items or stand alone giveaways, keychains will draw easy attention everywhere.
High retention
Keychains are seldom discarded as users find keychains as a smart and easy way to identify their different keys. The high retention will  create numerous impressions at  one time investment, which makes imprinted keychains a favorite marketing tool of small and medium marketers. Explore our vast collection  of promotional keychains, customize it with your brand, message or tagline to create interesting , bespoke keychains that will even make excellent collectibles .
Do you think custom keychains are an effective form of advertising? Let us know in our facebook page.