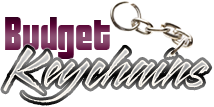 5 Reasons Custom Keychains Are Still Effective in Promotional Marketing
Posted by admin
Posted on December 28, 2020
Wish to generate positive impressions for your brand? Are you on a budget? Need gifts that will easily please everyone on your  list? If the answer is YES  to all these questions, then you will find perfect gift idea in custom keychains.
 Why keychains Continues to Work?
1.These are budget friendly
Budget is a major factor when planning a marketing strategy as it influences the ROI of the campaign. Custom keychains are more affordable than banner ads, TV commercials, and billboards, which makes it a great choice for budget marketers.
Promotional keychains always remain in plain sight of everyone  and even if these are given out, mailed, or included in  packaging, keychains still have a higher perceived value than other promotional collateral like brochures. Keychains are highly useful and interesting and are more  like a gift than an advertising item.Imprinted keychains are seldom discarded as these are appealing and useful  and hence these  can effectively spread your message in ways you cannot imagine.
2.Keychains get easy attention
What's great about custom keychains is that these will help your brand to stand out in a saturated market. As most businesses have adopted online promotions, traditional items like keychains will ensure the unbeatable advantage of having a niche in the now less congested offline space.
So, even in a highly competitive market, you can still make an impression with an old-school item that never loses appeal. When you place your message on a relevant item like keychains , your logo items become more effective.
3.Versatile
Custom keychains are perhaps one of the most versatile promotional products that can be integrated with any type of branding campaign. Offered in a wide range of shapes, sizes, and designs, keychains make great mailer gifts, trade show swag, fund raising items, employee handouts and more. A creatively customized keychain will get a warm welcome among your audience.
4.Long Advertising Life
Designed to last long, keychains will last many years and your recipients will stay connected with your business for a very long time and double up as an advertisement that never fades off.   People of all ages will be able to see your name or message without you spending tons of money on marketing.
5. Portability
Because keychains always follow your recipients wherever they go, your message imprinted on keychains will reach a wider audience  apart from just the  recipients. the incredible portability of keychains  is the trump card that can turn your marketing efforts in your favor!
Choose from a wide range of custom keychains including bottle opener keychains , flashlight keychains and carabiner keychains among others that will offer more value for your recipients  while your message gets more of their face time.