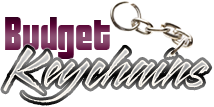 Promotional Keychains Will Take Your Brand Right into Your Prospects Home
Posted by admin
Posted on December 30, 2020
Not just wish for luck in your promotions, make it happen with high utility handouts like custom keychains. These imprinted items will get your message closer to your clients and prospects by making it part of their every day life!
What's ideal about keychains is that these are not one- day wonder novelty items, but designed for long term use. Since these integrate your name in their everyday lives, it's easier to collect brand impressions day after day. So what are you waiting for? Order custom keychains in bulk to leave a lasting impression among your audience- every genre of them.
Everyone needs keychains in their lives to keep their keys safe and well organized. These highly useful gifts will spread the word about your business right away. The best part is that keychains  have evolved to match the modern life style of people from the erstwhile  plain and bland key rings. Choose from a wide assortment of interesting models including bottle opener keychains or flashlight keychains among many others.
These multifunctional keychains offer double utility for your recipients at the cost of one and every time they use it, your message gets a panoramic display as well. Printed keychains will surely appeal to people who spend time in office and home alike, which makes it a potent marketing tool to reach out to every group of recipients.So make sure to have these fully customized for a more visible and frequent exposure!
Keychains have a higher perceived value compared to other giveaways because of the high utility that keychains enjoy.  Keychains will look great in your recipients hands, work desks or  home, especially when engraved with your logo. Every time recipients open their door or filing cabinet they will indulge in a  light hearted dialogue with your brand.
Light weight and compact, keychains make great mailer items and trade show swag as well. Easy to use and distribute, keychains enjoy a formidable fan base across all age groups right from school kids to adults and  the elderly.
The best part is that most people are thoroughly possessive of their keychains because it helps them identify their specific sets of keys. For the same reason,  people seldom replace their keychains, which means that your message imprinted on these everyday items will get a long retention for a very long time.
 Custom keychains will help you earn your logo a long-lasting place in their every day life. Stock up on these budget friendly gifts to make your brand remembered in a fun way.
Tell us how did you find this post on our instagram page and join an interesting discussion