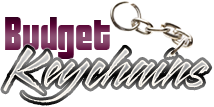 Get Custom keychains to Go ahead in the Competition
Posted by admin
Posted on October 12, 2021
You can tell a lot about a person by the kind of keychains that they carry! So, when you choose custom keychains that meet the specific tastes of your audience it's 89% more likely that they will remember you.
Here are a few solid reasons why you should consider handing out custom Keychains at your next big event.
What Keychains Mean to Others
Keychains are often extensions of the personality of the person carrying them.  Interestingly, people carry keytags for countless reasons. It could be to highlight their hobbies, enhance their fashion traits , support a cause  or simply to carry  keys. So, it takes a lot to choose a model of keychain that people will surely like.
High visibility
Keychains are designed to last long and work non stop for the users. So, your brand and message imprinted on these everyday items will surely get a lot of attention. Choose a model that aligns with your business niche. You can even choose sports keychains that represent your favorite sports or models like flashlight keychains that come handy in emergency situations for your audience. No matter what you choose, custom Keychains  make long lasting handouts that make consistent  brand impressions at one time investment.
How Keychains enhance your brand Promotion
Promotional Keychains will leave a lasting impression unlike traditional promotional materials like flyers and brochures that are often discarded pretty quickly. Make sure that your design is interesting. It will inspire your recipients to show these off and bring in more business.
Keychains make excellent collectibles as well. So, every time you choose custom keychains as your swag, it is highly likely that these logo items will enjoy a warm welcome among your recipients.
Budget friendly
Keychains are cost effective and hence will meet the promotional needs of even budget marketers with ease. The consistent impressions and the incredibly long shelf like of keychains will ensure assured return on investment for marketers.
Choices galore
Keychains are available in a wide range of interesting shapes and sizes that offer something special for everyone.  For instance, if you are promoting a musical band, these guitar shaped keychains will make a great choice. The unique shape of these Keychains make customers feel really appreciated which means they won't forget your event  anytime soon.
Create customer loyalty
Long lasting and high utility handouts like custom Keychains creates customer loyalty. Your prospects will always be  happy to receive them and will most likely remember your business for a long time. Reports show that as many as 50% of customers keep these promotional items for up to a year after they receive them. So, just think of the exposure your brand will get every time they carry these logo Keychains with them wherever they go.
Need more tips? Reach out to our team or watch our daily blog posts to keep a tab on the latest trends in custom Keychains.