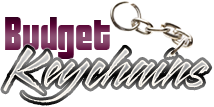 Custom keychains- Effective In More Ways Than One!
Posted by admin
Posted on October 3, 2023
Keychains can be used in a wide variety of situations and are everywhere. Whether you wish to promote a trade show, fund raising event or your special sales, they can obviously be an effective way to grab your audience's attention.
Here are some solid reasons you should be using custom keychains at your next event
Keychains  Grab easy Attention
Firstly, keychains have the ability to grab and hold the attention of your potential customer's attention. Available in various shapes and models,you can easily get an appropriate keychain model that will suit your business event. Besides, make use of the imprint space to make your brand stand out. You can even choose multifunctional models like flashlight keychains or tapemeasure keychains that offer multiple features in one!
Keychains are reusable
Keychains are also some of the most cost-effective marketing tools you can ever have!  Starting at prices of only a few cents, keychains are reusable and long lasting. So, your brand will make repeat impressions at one time investment. Choose superior quality keychains that will stand the test of time. These will even make tangible reminders of your brand that will capture the interest of attendees and make your competitors envious. Your brand will thus remain in plain sight of your audience for a long time even after the event.
 Portable
If you think the marketing tools you know are too large for the prospects to carry around and hence of little use, keychains will indeed make a smart choice . Portable and handy, keychains are indeed something everyone can carry around. More the portability, more will be your brand exposure.
Keychains Are Affordable
When marketers consider the cost of marketing materials, they will also see that the costs can start to mount up quickly. The beauty of custom keychains is that they are priced a lot less than some of the other marketing resources. You can even order in bulk to get the best deals as keychains remain relevant for everyone , every time. So if you are looking for a custom giveaway that will help you have a  better control over your marketing budget, look no further than custom keychains
Keychains Are Easy To Customize
In addition, when you have custom keychains the customization options are only limited by your imagination. Think about an interesting artwork, tagline or something more apart from the basic details like logo or contact information. These keychains stand out easily and catch your customers eye.
Promote  Your Business 24/7
With custom keychains , your brand will get promoted 24/7. Just think of the impressions your brand will make on keychains everytime they carry  their keys around during commute, road trips, in office and more. Being highly useful, keychains get an incredible use in the everyday lives of your customers, which in turn will reinforce your brand image.
Keychains are Durable
One of the most important aspects of these promotional tools is that they stand the test of time. Designed to stand through multiple uses, keychains will literally put your brand  at the finger tips of the users and  foster an emotional connection with them.
Ideal for all types of businesses
With a durable design, incredible portability and low cost advantage, keychains will also fit all your promotional settings with ease. As they are perfect for all types of promotional plans, marketers can even use it without the fear of being out of place
Interested in making keychains your swag? Browse our collection to find models that will suit your promotional theme.