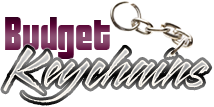 Logo Keychains – Simple and Powerful Branding Products for All Industries
Posted by admin
Posted on October 13, 2021
Apart from offering a free gift to your prospects, custom Keychains will serve as lasting reminders of your brand that are hard to miss.

If you thought giving out promotional products to clients is an outdated promotional strategy, it is far from true. In fact, popular corporate promotional products like Keychains have a crucial role in any company's marketing strategy.
Let's delve deep into some of the benefits of custom keychains.
Brand Recall. Your prospects are more likely to hold onto a physical item that is useful and long lasting while it enhances your brand recall. Win-win!
Reputation: Elegant handouts like metal keychains or leather keychains imprinted with your brand and message will highlight your brand identity and reputation effectively . When someone has a positive interaction with your brand, it will enhance  your brand reputation in their mind. The stronger the reputation, the more likely people will tell others about you.
Customer loyalty. People appreciate practical items like keychains they can actually use. So, if you wish to enhance customer loyalty, printed keychains will make a perfect choice.
Brand exposure. People carry keychains wherever they go thus exposing your brand to more potential clients and customers. A well customized keychain often makes a great talking topic as well in the friend's circles of your recipients.
Popularity: Not all custom  giveaways are popular. However when you choose universally popular handouts like Keychains you are rest assured of a brilliant brand display at easy cost.
Versatile: Probably what makes keychains a proven winner among custom giveaways is the versatility enjoyed by these every day items. Not only does this gift match the target audience' interests but it is also highly practical and useful for them.
Quality. Choose good quality handouts that send the right message to your audience.  Keychains make promotional giveaways that perfectly align with your corporate values and brand story.
Budget friendly.  Interestingly a well-accepted promotional gift doesn't have to be expensive. There is an extensive range of keychains to suit every budget. Thoughtfully picked up Keychains can indeed have a big impact in the minds of the audience even when it is  low cost.
Practical:  Keychains have a long shelf life and can add practical value to the receiver.  Plus, these high utility giveaways are available in various multi functional models like bottle opener keychains or flashlight keychains – to mention a few! more the utility less will be the chances of these keychains getting discarded.
Keychains will fit every promotional plan with ease. You can use it as trade show swag, party favors, milestone gifts and so much more. These will work well as contest prizes and even as team spirit items. Handing out keychains imprinted with team mascot or  colors will give the audience to show their support to the local teams and  are also great  memorabilia.
Explore our complete line of custom Keychains to choose a model that you think will match your theme.