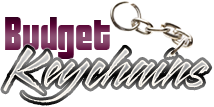 5 Reasons Why Your Business  Needs Customized Keychains
Posted by admin
Posted on February 22, 2021
Promotional keychains are one of the cheapest marketing handouts for all business niches. Offered in a wide range of shapes, sizes and material choices right from acrylic to plastic, leather and metal, keychains are also available with added features like bottle openers, flashlights ,tape measures and so on.
Have you ever wondered what makes logo keychains unbeatable promotional items. Here are 5 sound reasons that make keychains a great investment.
Keychains are versatile
Imprinted keychains make great trade show swag, employee gifts, fund raising items, mailer gifts and so much more. it is the versatility that keychains enjoy make it a great promotional item. Keychains can even be customized to make team spirit items that create a sense of camaraderie among your sports team members. Because people will use keychains and see it regularly, your business will be more memorable for  your target audience. Logo keychains have a very high visibility and ROI!
Extremely Useful
Keychains aren't just an aesthetically pleasing promo product, these are essential items in everyday lives. Whether at home, office or on the move, keychains will come handy for everyone  in keeping the valuable keys safe and on easy access. Reports show that high utility handouts are more popular among the audience than novelty keepsakes.
 High visibility
Keychains always remain in plain sight of your audience and will keep your message on top of their minds.  Whether it is on the car doors, filing cabinets or work desks, a uniquely branded keychains will be the center of attraction of everyone.
These Can Match Other Swag
Custom keychains make a perfect item in any swag bag that you are planning to set up as it will compliment the other gift items. Keychains are one of the most useful items out there, so including them is a no-brainer. Anyone will be happy to get these handouts any time. Your branding strategies can be taken to the next level with minimum effort from you.
 Keychains Are Easy To Distribute
Keychains are light weight and flat, which makes it easy for you to distribute these as mailer gifts, employee appreciation handouts, trade show swag and more. Thus keychains can help get the name of your business out to a wider audience and increase your brand popularity and goodwill. Anyone who sees these cute, customized keychains will naturally be curious to get more information about your business.
 Now that you know all about custom keychains and why these are a must-have for your business promotion, it's time to get cracking!  Browse our collection of custom keychains to choose models that will fit your theme and get everyday exposure at one time investment.