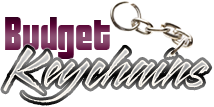 Custom keychains – Great Handouts for your Surprise Marketing Campaigns
Posted by admin
Posted on February 19, 2021
Who doesn't like a surprise after all? Especially in today's new normal world anything that is out of the dull norm and can put a smile on other's face is welcome. Custom handouts like imprinted keychains make a great gift that can be mailed out to show some appreciation towards the prospects. They would surely take a closer look at your call to action message, which in turn will ensure a successful outcome to your marketing.
Goodwill and loyalty are crucial as never before these days and a surprise gift is a small step that will go a long way in building a strong emotional connection between your consumers and the brand. Nothing conveys your message that you care for your clients as a thoughtful gift.  Custom gifts work  well in supporting your employees and making them feel valued during trying times.
Keychains have a high visibility branding area and high perceived value and utility . Let's be frank about it. Offered in a wide range of interesting models, keychains  will get used more often than you think even in today's digital age.
Custom keychains would make a great surprise gift item all round the year as it is not influenced by change of seasons or fashion trends. Keychains remain popular across all audience groups and ages. Models with added features like bottle opener keychains or flashlight keychains  are a rage.
Keychains are always a great gift idea. You can even show these 3 Port Traveler Usb Hub Keychains
off as team spirit items your next Zoom meeting. As most people are working from home, they will be more responsible  for the home and its mundane activities and keychains will definitely make a great utility item that they will be handling more these days.
We have more keychains with a tech twist to cater to the needs of the tech savvy audience and the virtual business activities around. Keychains with power banks will be a perfect gift for marketers looking for something tech – these would surely be welcomed gifts.
Smiley keychains would put a smile on anyone's face, and will sit proudly at their office or home office.
Looking for anything anti microbial? Check out these saddle shaped antimicrobial keychains that will make great eco friendly items for your swag bag.
Whatever the message you want to get across to your audience popular handouts like keychains can make it a remarkably successful.  Browse our complete line of custom keychains to choose gifts that will match your theme.