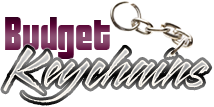 Imprinted Keychains – A Perfect Addition to your  Swag Bag
Posted by admin
Posted on February 23, 2021
Budget friendly promotional products like imprinted keychains are perfect for all types of marketing campaigns and events like trade shows. You can create affinity towards your brand by gifting a high utility gift to someone who is not expecting anything. The best gifts are not necessarily the priciest ones.
A branded keychain imprinted with an inspirational message will go a long way in drawing your audience closer to your message. It is about the thought and the perceived value of the gifts that matters. Keychains are something everyone can use and this makes it a great gift choice.
The highlight of any event or party is indeed the swag bag that the audience looks forward to. The mystery and excitement of opening the gift bag is beyond the scope of words. If done right, a swag bag will get your guests and attendees remember you and the event for years to come.
The golden rule however is to give out branded items that are useful and memorable for your trade show booth or birthday party.
Bigger is not always better! Small and easy to carry giveaways like keychains have always been popular gift choices. Make use of the high impact imprint space to highlight your logo in a subtle way. People will be keener to use a custom keychain when your logo is not a neon sign. A tasteful laser engraving can go a long way in drawing your recipients closer to your brand without being overwhelming.
Be original and think outside the Box: Though keychains are ordinary handouts, you can add a novelty touch to these logo items by customizing it with fun quotes, inspirational quotes and more that will enhance the flair of the products for your end user.
If you are a high-tech company, check out innovative models like power bank keychains that will not just hold their bunch of keys but also ensure power back up for their gadgets. A USB keychain is highly useful for your clients plus it will help you cut down on your business catalogs and printed materials as you can  hand out this information in these flash drives. Win-win
If you're in hospitality industry, bottle opener keychains will make a great choice as these will compliment your business theme and highlight the casual and fun element of your brand.
Focus on quality over quantity. Though keychains are ubiquitous items, you can still choose high quality models like metal keychains or leather keychains that are designed to last long and These branded handouts are something  people will really use.
Did you find these tips useful? Share your feedback with us on our instagram page to get featured