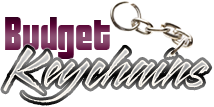 Custom Plastic Keychains- Add A Pop Of Color to Your Marketing Swag
Posted by admin
Posted on December 13, 2017
Keychains are popular and versatile handouts to promote all types of brands and businesses. The best part is that everyone needs keychains in their lives and every time they use it to carry keys and stay organized, your brand and message on this will grab easy attention. Attracting and retaining your customers can be tough as they always remain distracted by many promotional activities out there.
People will love getting custom plastic keychains because of its functionality and the fun colors they are offered in. These small and compact keychains are easy to carry around every day and will make fun giveaways at trade shows and conventions. Made from tough plastic, these keychains are available in dime a dozen shapes, which will make it a popular souvenir as well. Customize these with your brand and message to make it ideal trade show giveaways, mailer gifts, party favors and even as welcome gifts. Every household needs a keychain and these attractive plastic keychains will earn a permanent place everywhere.
LED Flashlight Keychains are easy to switch on and off and it makes a perfect keyholder, a reliable lighting choice and amusement token all at once. By handing out these innovative keychains you can grab and retain the attention of everyone around. The LED flashlights can be used for traveling, emergencies, safety events, or within homes, offices, etc.
Bottle Opener With Keychains: This simple yet functional keychains that double up as bottle openers will make a lasting relationship with your audience. Thick and durable, these bottle opener keychains are scratch resistant and long-lasting and will continue to keep your brand in front of your audience for a long time. Popular among party revelers, people on the move or a bunch of friends enjoying their happy hours, this multipurpose keychain will go a long way in getting your message out.
Round 24″ And Retractable Keychains Holder: These budget friendly keychains offered in a palette of colors make a gift that is one of its type. Bringing together fun and functionality in equal measures, these keychains will make great tradeshow handouts and business events.
Keychains Imprintable with Promotional Logo: Offered in a bevy of colors, these plastic Keychains are one of our best sellers. The generous imprint area will highlight your brand and message in style while the sturdy PVC make up of these keychains will make it long lasting and well retained.
Mini LED Keychains: These keychains with an LED light at one end will help you to stand out at tradeshows, events, festivals and anywhere where people need to carry their keys and a need a source of light. No matter whether your recipients use it as a flashlight or a keychain, your brand and message on this will get a lot of attention for sure.
Mini 4-in-1 Screwdriver Tool Set: This multi tool keychain that features a screwdriver tool, keychain Philips and two slotted screwdrivers will make a handy keychain that doubles up as tool kits. These will make a great addition to safety kits, DIY kits and more.
Which of these custom keychains are you planning to use in your promotions? Tell us in the comments section to join the conversation.