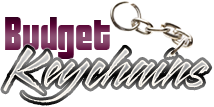 Custom Printed Key Chains- Timeless Promotional Items That Everyone Would Love
Posted by admin
Posted on December 12, 2017
Custom keychains generate business for the companies and will make great reminders of your brand and message that gets repeat impressions from everyone around. Custom keychains are available in a range of models. Choosing the right choice will go a long way in getting your message across to a wider audience. Get started with these smart tips that will get your message a high level of visibility.
Bottle Opener keychains: If you are reaching out to an outdoorsy audience, bottle opener keychains will be a great choice. These logo items that double pull as both keychains and bottle openers will make a delightful way to spread the festive season greetings as well. Functional gifts like keychains enjoy a higher exposure and when these offer the added advantage of bottle openers, your brand visibility will go up manifold. Every time your recipients pop the top or use them to keep the keys well organized, bottle opener keychains will get the undivided attention of your recipients.
Carabiner keychains: These durable key chains that can be attached to the backpack straps or purses will ensure hands-free convenience and maximum portability for your brand. Personalize these with your brand and message and see how these logo items will get your message across.
Flashlight keychains: Your recipients have the dual advantage of having a keychain and a flashlight at their finger tips. Interesting keytags and flashlights are the most commonly misplaced items in any home and by handing out these two items, your brand image will enjoy a fillip in the minds of your recipients.
Metal keychains: The most elegant among promotional key chains, metal keychains will leave a lasting impression in the minds of your users and will make a perfect corporate gift for your employees and clients. Highly durable and well retained, your message that is laser engraved on these metal keychains will stay in front of your audience for a long time.
Plastic keychains: Colorful and casual, custom plastic keychains will easily leave your recipients amused. Match with your color theme and see how these logo items will double up as interesting talking topics. Low in cost, yet high in popularity, plastic keychains will make a delightful option to spread your seasons' greetings and message.
Novelty keychains: Looking for a keytag that looks anything but a customary keychain? Look no further than novelty keychains. Offered in a range of shapes and colors, these keychains are well suited to promote all types of businesses and brands. These will tick the boxes of collectibles, party favors and mailing gifts as well. These logo items will appease a younger audience that wish to wear keychains as style statements or expressions of their hobbies or interests.
Which of these custom keychains are you planning to use as your promotional swag? Share your thoughts in the comments section.