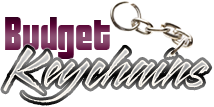 Customized Metal Keychains- The Best Loyalty Gifts To Thank Your Regular Customers
Posted by admin
Posted on May 15, 2017
Loyalty gifts are best way for businesses to thank their regular customers and make them feel special and well appreciated. Customers that keep coming back play a big role in keeping the sales graph ticking not just when they shop with you but also by referring their friends and contacts to your stores. Word of mouth publicity is a major factor in driving up the goodwill and reputation of any brand and positive customer reviews drive the sales and enhance the footfalls tremendously.
So, if you are looking for a loyalty gift that will be well cherished by every genre of your regular customers, then look no further than these custom metal keychains. Strong, classic and stylish, these keychains will double pull as stylish accessories for your recipients apart from being a convenient tag to carry their keys. Personalize these with laser engraving to make these custom keychains a great promotional item to promote all types of businesses that range from banks to fashion brands and healthcare among many others.
People use their keys many times a day and it will be a smart move to put your brand on a functional and stylish item, which will stay visible all through unlike many other custom gifts that remain inside closets or work desks, hidden and obscure!
To help you get started we are listing a few of our favorites that will surely leave you with ample choices for your promotional event.
Ellisse Metal Keychains: These elegant keychains not just have a beautiful rhyming name but an equally appealing design as well! custom ellisse metal keychains will tug the hearts with its pretty design featuring a polished chrome metal and an oval shaped pull apart key chain where the keychain can be detached on one side from its base. One of our best sellers, these can be laser engraved with your brand and message to make a unique gift for your high value customers. Offered in a gift box, this custom keychain is perfect for promoting automobile showrooms, valet parking, auto detailing, car parking and more.
5 In 1 Multi-Function Aluminum Keychains: Stay ahead of the curve by including popular gifts that cater to the changing life styles of your recipients. With DIY craze hitting its crescendo, there can't be a better gift to think about than these 5 in one multi function keychains that not just carry the keys of your recipients but will also serve as a knife, bottle/can opener, nail file, ruler and scissors to tackle the daily needs and emergencies. Your recipients will never forget to carry these items wherever they go and your brand on these will get all the attention!
Mini Aluminum LED Light Keychains: It is a keychain and it is a flashlight too! Your recipients will truly cherish these highly useful gifts of Mini Aluminum LED Light Keychains for a long time. Put your brand on these daily use items and drive up your brand recall
Flashlight Carabiner With Compass Keychains: Everything that any outdoorsy person would ever need to have during travel and adventure trips, these Flashlight Carabiner With Compass Keychains are a delight for any marketer.
Metal keychains are the best way to thank your high value customers. Go for it right away!