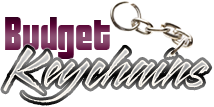 Custom Keychains- There Is Something Special For Every Business
Posted by admin
Posted on May 17, 2017
Keychains make perfect gifts for all businesses and you can find a perfect model that relates to your field of business. Choosing a keychain that will easily remind your recipients of your line of business will go a long way in making your brand popular. For instance, if you are planning a promotion of your musical band, these guitar shaped keychains will make a great choice while sporting companies can use bicycle shaped keychains and racket shaped keychains among others. The possibilities are absolutely endless; all you need to do is choose a custom keychain that will easily represent your company's goals and vision.
Shapes and colors make long lasting impressions than texts as brain processes colors and shapes more easily than written texts. So by handing out something that complements your business line, you can easily leave a long lasting impression in the minds of your recipients. Custom Keychains have always been popular custom gifts during business promotions and campaigns simply because everyone needs keychains in their daily lives to keep their keys well organized. However, by choosing keychain models that match the tastes and hobbies of your recipients, you can ensure a lot more exposure for your brand and message.
Keychains that match the personality of your recipients
For instance plastic keychains will be great for people who are not very choosy about what they get while fun keychains like coiled keychains are for people who like to be always happy and smiling in life. Sports keychains will make a great choice for outdoorsy people while novelty keychains are for the young at heart. Need to reach out to the no nonsense, pragmatic people? Choose multitool keychains or flashlight keychains that come handy in countless emergency situations and 'just in case' moments in life. Not many other logo gifts can match the sheer variety of custom keychains. Personalize these with your brand and message and see how they turn into moving billboards for your brand.
Keychains make Pedigree Business gifts
If you are looking for some thoroughbred custom gifts to suit the refined tastes of your high value customers, look no further than these leather or metal keychains. Designed to look good and last long, these keychains are something that not many people can resist. The promotional gift trends show that customers prefer premium quality gifts that last long and grab easy attention. Metal keychains and leather keychains will make fine quality loyalty gifts and employee appreciation gifts among others. Crafted from top quality materials and finished with perfection, these keychains will make a perfect extension of the robust personality of your recipients and will even double pull as keepsakes.
The sheer variety of custom keychains on offer will allow you to go for a perfect personalized keychain to match the brand of your company. Shop now!