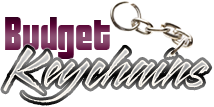 Coiled Keychains – Nonstop Fun And Loads Of Brand Exposure
Posted by admin
Posted on May 10, 2017
Slinky is a silly and fun toy that can keep people engaged for hours on end. Invented by Richard James in the early 1940s, this toy has taken the world by storm virtually as it can perform a number of tricks, including climbing down a flight of steps, stretching and coming back to its original shape and levitating once it has been dropped. Slinkies are hugely popular as toys not just in its home country of United States but all over the world. Inspired by the success of slinkies as toys, a lot of other items like keychains that feature a bit of slinky fun in its design have hit the market and have become as popular as the original slinkies.
Check out these custom Whistle with Coil Keychains that brings together the double fun of a whistle and the fun toy of coils for your recipients. Your recipients may not be able to keep their hands off these tempting toys and everytime they have fun, your brand and message on these will grab their attention. These low cost promotional items are great to promote brands, spread awareness about traffic safety events and fare well as fund raising items as well. No matter how you wish to use these, your recipients will love to carry it in their pockets or wrap it around wrists to buy attention.
What makes coil keychains popular promotional gifts
Ensures regular brand exposure: Regular exposure of your brand is what makes it popular. By placing your brand on these popular fun toys, you are rest assured of a wide angle exposure and word of mouth publicity. Fun toys like slinkies are something hard to overlook and will please every genre of customers. Every time your recipients use these as keychains, or a safety whistle, it will easily arrest the attention of everyone around who will be tempted to get one for themselves.
Fun and functionality in equal measures
By bringing together the best of fun and functionality in ample doses, these logo keychains will surely go a long way in promoting your brand. Reports suggest that functional gifts like keychains turn out to be the most popular in business gifts and by adding a bit of novelty to a highly practical item, these coiled keychains will ensure the best of both the world
Portability
There is nothing more portable like keychains and your brand on these will enjoy a free ride wherever your recipients go!
If you are a huge slinky fan, you will surely love to know more about these quirky keychains that will not just help you organize your keys but will also bring a smile to anyone's face. These coiled keychains are great choices as mailer gifts, tradeshows handouts, back to school items, employee gifts and even party favors. Just personalize these with your brand and message and see how these custom gifts will make your brand the favorite of everyone who gets these. Browse our collection and shop right away!