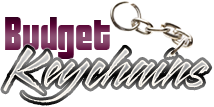 Custom Keychains – Something Special For Everyone
Posted by admin
Posted on January 15, 2018
Keychains are everywhere! Not many people can survive without these ubiquitous items that have made their lives easy by keeping their keys safe and well organized. Can you imagine a world without keychains and its impact in the lives of people like janitors who deal with countless keys at any given point of time? Even in this age of digital and keyless security systems, people rely on locks, keys and keychains, which is the biggest proof of its popularity. Budget friendly and  handy, custom keychains make one of the most popular promotional items too. Marketers looking for a subtle yet smart way to sneak in their brand to the hands of their recipients will find promotional keychains a great choice. Offered in a range of materials and price points, custom keychains offer a lot of possibilities for marketers in making them part of the promotional swag. Here are a few tips
Metal Keychains For Corporate Clients
Superior quality custom metal keychains will make a perfect gift choice to consider for corporate clients who lead a high profile business life. Metal keychains will continue to promote your brand for a very long time without any repeat effort or investment because these elegant keychains are seldom trashed. If you are looking for a high quality promotional gift that will match the refined tastes of your high value clients, look no further than custom metal keychains that will offer a functional handout for your recipients and enhance your brand image all at once.
Novelty Keychains For The Fun Loving Youth Audience
Planning to promote concerts, youth clubs, fashion brands or in fact any event where you need to reach out to a young audience? Look no further than these colorful and fun filled novelty keychains that will never fail to bring in a smile to the faces of your audience. These funky keychains will complement their fashion attires and will spread cheer and festive mood all around. Offered in a range of shapes from simple to quirky and downright hilarious, we have something for everyone. Novelty keychains will make a subtle way to get your message across and to make your recipients fall in love with your brand at first sight!
Flashlight keychains for people on the move
If the gifts that you choose complement the lifestyle of your recipients, the popularity of the promotional gifts will go up manifold. Looking for a perfect gift that will appease your outdoorsy target audience? Look no further than flashlight keychains that double up as both keychains and a source of light. Your recipients will surely love these logo items that they will find useful during their outdoor jaunts. Put your brand on and earn the undivided attention of your audience.
We have a lot more in custom keychains that will offer you something special for your target audience. Did you find this article helpful? Share your thoughts at the comments section below.