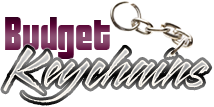 Personalized Leather Keychains – Business Gifts Sans Parallel
Posted by admin
Posted on November 23, 2020
Let's be frank about it! There is something sensuous about leather that appeals to all our senses. Now you can pair your brand with this elegant material to make a luxury business gift for those special occasions and mega events. Personalized leather keychains make handsome gifts for high value clients, employees and business partners.
Leather Keychains skillfully crafted using quality materials are available in a range of styles, shapes and colors to complement your promotional event. Everyone uses keychains not just to carry their keys but as style accessories as well. Luxury leather keychains will make the ultimate branding masterpieces that you can ask for. People have been using leather for making armaments, dress materials and more since eons and the better processing technology available today has made it possible to bring out a range of innovative designs and textures in leather.
Highly sturdy and durable, leather products like keychains often last a life time without undergoing any deterioration. The versatility and beauty of leather makes it a perfect material to make a variety of products including bags, wallets, shoe, upholstery and more. The smoothness of the material will allow you to imprint even intricate designs on to the material to add a personal touch.  Leather keychains will make great hand outs during business events, milestone celebrations or employee appreciation week among others.
Here are some of the best selling models that can be considered.
Twisted Leather Keychains: The stunning combination of twisted leather strap and polished chrome metal clamp make these custom keychains look beautiful and elegant. Packed in a gift box, these keychains will make an elegant business gift that everyone will love. The metal clamp holding the twisted strap will provide a high visibility imprint space where you can place your message, artwork or logo.
Corrara Keychains  These elegant custom keychains are famous not just for its unique rhyming word but its classic color choices and an impressive design that features classy faux leather tag and gunmetal split key ring. The stylish contrast stitching and thick multilayer design will give it a regal look. Customize these with your brand and message to make it a high visibility portable gift that not many people can resist!
Metal/ Simulated Leather Keychains will grab easy attention at low investment. Be it as corporate gifts or store promotional items, these logo items will get a warm welcome and high retention alike. This keychain features a Shiny silver with black simulated leather and a strong key ring, which makes it a stylish collectible and a reliable keychain at the same time. Customize these with your brand and message to make it a perfect branding tool for your business.
Anyone who sees these finely crafted art pieces will be awestruck and your message and brand will reach a much wider audience that you thought. Leather keychains make consistent brand impressions and make your brand the talk of the town without any repeat effort or investment. Browse our exclusive collection of custom keychains and choose an item that matches your needs. Promote your brand with these sturdy products that will keep your logo right on top of the minds of your customers for a long time to come!