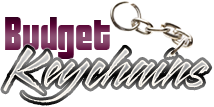 Enhance Brand Awareness With Custom Keychains
Posted by admin
Posted on November 24, 2020
High utility gifts like custom keychains show your prospects that you are thinking about their well being. Everyone needs keychains to keep the important keys of home, office or cars safe and well organized. The best part is that keychains personalized with your logo or business message are not just perfect for daily use but for camping, hiking, biking and other activities.
Offered in a wide range of interesting shapes, colors and models, keychains still continue to be part of the life style of people even in today's robotic world. Probably, keychains are the only items from the analog world that has left its influence in the life style of people.
Your logo and message imprinted on custom keychains will never fail to leave a lasting impression because keychains are used multiple times every day. Thus, your target audience will see your brand name several times, which will enhance their brand familiarity.
Versatile
Keychains are versatile, which makes it easy for marketers to use these logo items to promote any event with ease. Whether it is travel related events, game days, retail promotions or holiday mailer campaigns, keychains will simply fit all your promotional plans.
With the right marketing message or business contact information, customized keychains will allow you to create a completely unique experience for your target market. Stand out in the crowd and grab easy eye balls with uniquely shaped custom keychains.
Combo models like bottle opener keychains have always been our best sellers. Offer the dual advantage of having a bottle opener and a keychain at once for your recipients  and earn dual brand exposure at the cost of one.  Every time your recipients pop open their drinks or use their keys, their message and logo imprinted on these will get all eyes on it. Just imagine the exposure your brand may get during tail gating parties, picnics, parties and everyday life.
Budget friendly
Keychains have one of the lowest costs per impressions. For this same reason, these logo items will ensure assured return on investment for marketers. Ideal for budget marketers and mass promotional events .
Popular
Keychains make great handouts during your next trade show, mailer campaign or holiday gift season! Choose from a wide range of models at every price rate to meet your needs by adding a full-color imprint and artwork. Keychains often get shared with others and change hands in the friends' circle of your recipients, which in turn will take your message into a wider audience.
How do you plan to employ keychains in your promotional plans? Share your ideas with us on our facebook page.