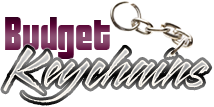 Endless Promotional Possibilities of Custom Keychains
Posted by admin
Posted on November 20, 2020
Everyone needs keychains to handle a bunch of keys at once and make it easy to keep track of it. Keychains are easier to hold on to and help people not to misplace keys because of size and eye-catching color. The practical value of keychains will make it a great choice for all types of promotional events.
Custom keychains are gift-worthy items for not just business clients but family members and friends as well as these can highlight your message every time these are used by the recipient. There are endless promotional possibilities for keychains as anniversary gifts, wedding favors, family reunion handouts  corporate holiday gifts and so on .
Apart from being store promotional items, keychains can be used as employee incentives , contest prizes, mailer gifts or awareness handouts among others. The light weight and compact design will make it easy for businesses to use it the way they wish and distribute with ease even in mass events.
Our collection of different trendy styles  of keychains include metal keychains, plastic keychains and novelty keychains among others. These custom printed keychains not just carry keys safely but will also make  your recipients  feel valued with motivational phrases, printed on them.
Popular models like carabiner keychains can even double pull as lanyard holders in office. Not only can it hold your ID, it can also hold your office keys  or even business cards in a pouch. Choose from various sizes to meet your needs.
Keychains make pedigree corporate  gifts
 Elegant and luxury models like leather keychains make great corporate gifts Highlight  your brand identity with these ideal advertising keychains during business events and conferences. Long lasting,  reusable and practical imprinted keychains will leave a personal touch to every event and a lasting impression among the attendees.
Keychains as memorabilia
Keychains last for years as classy memorabilia of your event. Designed to loom good and last long, keychains make great conversation topics as well Choose from various models including innovative combo models like bottle opener keychains that will give you the flexibility to choose from as per your needs.
Besides being high utility everyday items, custom keychains are something that anyone will hold onto as part of their favorite keytag collections! So, bring extra miles of smiles to your near and dear ones with custom keychains that will remind them of the memorable events they had been part of. Browse our collection of custom keychains and choose a model that matches your needs.