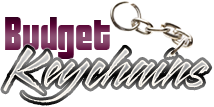 Custom Keychains Make Corporate Gifts That Are Not Easily Forgotten
Posted by admin
Posted on October 6, 2017
It is once again time for marketers to think about corporate gifts and year end appreciation packages for their employees. Appropriate employee gifts can truly get your team motivated and on the job! Let's be frank about it! Every employee likes to get appreciation when they exceed the expectations. Your team members juggle long hours, packed schedules and targets, which make them the core of any organization. Choose practical gifts that they find useful to express your thoughts and appreciation to them. If you have a massive work force, you may not be able to afford any exquisite signature gift sets considering the modest promotional budget you have in hand. This is where gifts like custom keychains will score a few brownie points.
People never seem to have enough of keychains as everyone needs it for their home, office, cars and warehouses to stay safe and secure. These imprinted gift items can be handed out as part of your corporate gift bag. Keychains are not only useful in your daily life but make one of the most cost effective promotional items you can give to your team. It will make a handy way to stay organized and to carry their keys and even lanyards in style. The impressive imprint area will let you print your name and message on these. Being offered in many solid colors and models, you can easily choose a model that can carry your logo with pride.
Choices are endless
Custom keychains are offered in a mind boggling range of models at all possible price rates that it is never too hard to find a model that matches your needs. Here are a few custom keychains that can do a lot of other tasks than just holding a set of keys!
Carabiner keychains: Offer hands free convenience for your recipients while they are indulging in their favorite outdoor activities.
Flashlight keychains: These will double pull as both keychains and flashlights alike. Your recipients will surely be pleased with these logo items that will earn them bragging rights for a life time!
Bottle opener keychains: These smart combo gifts can pop the top of bottles as easily as they hold the keys. Your brand on these keychains will turn heads even in crowded party halls. Go for it!
Metal keychains: If you are looking for an elegant and classic corporate gift place your bets on metal keychains. Your brand and message engraved on these will remain right on top of their minds for a very long time
Novelty keychains: Forget about the bland key rings as these innovative novelty keychains that are offered in a range of interesting shapes and colors will grab easy attention and appreciation from anyone who sees it.
Coiled keychains : Add a fun twist to your promotions with these slinky keychains that will amuse the users with some harmless fun and hilarity when they are bored. No matter whether your employees use it as a toy or a key tag, your brand will get the spotlight!
Whistle keychains: Hand out a safety item along with a keychain for your employees who may find it handy during winter and fall season road trips and outdoor activities.
Compass keychains: Keep your branding promotion in the right direction and let your recipients stay on track with these highly practical gift items that will guide them correctly at all times.
Custom keychains will grab easy attention as it is a novel way to express their thoughts, hobbies and ideas for most people. A trendy and unusual keychain will make a happening talking topic among people. Every time your employees flaunt these limited edition branded keychains, their friends will be keen to know more about your business and may set off word of mouth publicity. Make it your corporate gift and impress your employees' big time!