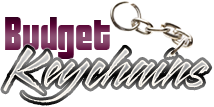 Why You Need Branded Keychains For Your Company
Posted by admin
Posted on April 18, 2023
Have you ever wondered why some companies invest in branded giveaways while  others don't? The answer is that these organizations know  the benefits of handing out custom giveaways like keychains, to  network effectively and engage with the audience,
The initial cost of these giveaways may seem like a deterrent for most marketers to employ these logo items. However, the  overwhelmingly positive effects  of promotional swag like custom keychains, will make it a proven choice for marketers.
Here are the top  reasons to create branded keychains  for your company.
Keychains make your brand more recognizable
Keychains are everyday items that people need. Thus these logo items will get  your company's name in the sight of many people. So, just think of the impressions custom keychains will make during its incredibly long shelf life. After receiving custom keychains, the recipients have a constant reminder of your company image. It means that they are more likely to recognize your name than before.
Up your marketing game with minimum upfront cost
Distributing promotional keychains is part of a cost-effective marketing strategy that's sure to pay off.  PPAI  reports show that  89% of consumers can remember the name of an advertiser even after two years after receiving a promotional item! So, you have ample reasons to put your promotional dollars on popular and high utility handouts like keychains that remain out and about always.
Enhance brand exposure at events
If you wish to leave a lasting impression among the attendees during trade shows and events; promotional items like keychians will make a great choice. Apart from being cost effective and popular, keychains are also portable, which makes it capable of  reaching into a wider audience during and after the event. While an ad of a few seconds on the radio can cost a pretty penny, a keychain that costs less than a dollar can gain many times that amount of time of exposure.
In addition, free keychains also leave a positive impact on recipients because they show your generosity and make an emotional connection with your audience. High visibility giveaways like keychains can keep your name top of mind for anyone using these items.
Keychains are versatile
The best part of custom keychains is that it will fit any promotional setting with ease. No matter whether you wish to use it as employee gifts, promotional giveaways or fund raising items, custom keytags will never look out of place. Handing out  exclusive keychains printed with your brand will make your employees feel team proud.  The low cost advantage of keytags make it a perfect choice as fund raising item as marketers can sell these off at a higher price to  raise funds for their social cause.
High utility
Branded merchandise like custom keychains are highly useful items that your clients and employees can use daily. Every time they use these keytags, they are reminded of your brand and your generosity.
Cost-effective
Probably what makes custom keychains a perfect marketing tool is its low sticker price. Ideal for mass events like mailer campaigns and trade show;, these logo items  are also affordable for small businesses and start up companies.
Interested in making keychains your merchandise? Browse our collection to choose an appropriate model to get started.